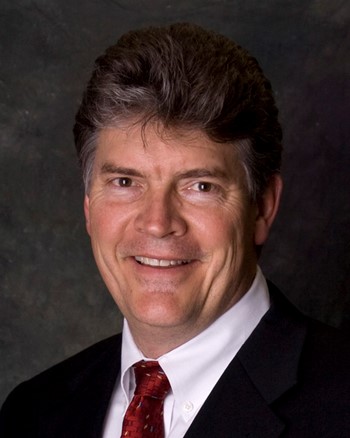 Randy McMillan, Principal | CCIM | SIOR
NAI Director
NAI 1st Valley
1155 South Telshor Suite 100
Las Cruces, New Mexico 88011
United States
T +1 575 521 1535
M 15756407213
randy@1stvalley.com
Specialties
Investment, Land
Scope of Service Experience
Randy McMillan is the President of NAI First Valley Realty Inc. In addition to his management and ownership responsibilities, Randy has remained a top producer for NAI First Valley and certainly one of the top commercial real estate brokers in Southern New Mexico. Randy has represented firms such as Compass Bank, Bank Of The West,State National Bank, Community First Bank, Wells Fargo Bank, Pioneer Bank, Pros Ranch Grocers, CVS Drug Stores, New Mexico State University, Las Cruces Public Schools, Mesilla Valley Economic Development, POB Montgomery Retail Development, Mountain View Medical Hospital, Memorial Medical Hospital, Rawson Development, Curry Development, Multi Plastics, Star Chaser, Binns Development, Automated Thermal Processing, Cash Investments, and Parkview Metal.
Background & Experience
Randy became a real estate broker at the age of 18. He founded First Valley Realty Inc. two years later in 1979. Randy has had personal experience over 32 years with numerous investment properties including retail, multi tenant office buildings, industrial buildings, apartment complexes, agricultural properties, health and fitness properties, and condominium developments. Randy has also worked closely with Mesilla Valley Economic Development as a member of their leadership board in bringing many large employers to the city and meeting their real estate needs. Some of the companies Randy has helped bring to Las Cruces include Sitel customer service center, Allstate Claims Center, Automated Thermal Processing, Multi Plastics, Pros Ranch Grocers, CVS Drug Stores and Mountain View Medical Center. As a property owner and a broker Randy understands the needs and concerns from a client's view point.
Education
Randy is a graduate of Las Cruces High School and attended both University of New Mexico and New Mexico State University. He graduated from the New Mexico Real Estate Institute in 1978. Randy has completed all of the CCIM courses, having scored 98% in course 102 and 100% in both 103 and 104. Randy is the only broker in Southern New Mexico to have completed all of the extensive educational and business production requirements for both of the CCIM, Certified Commercial Investment Manager, and SIOR, Society of Industrial and Office Realtors designations. Randy regularly attends the CCIM and SIOR conventions in his effort to continue his education and expand his contact base within the commercial real estate industry.
Professional Associations & Designations
Member of National Association of Realtors SIOR, Society of Office and Industrial Realtors CCIM, Certified Commercial Investment Manager ICSC, International Council of Shopping Centers Mesilla Valley Economic Development Alliance Partner Winner of 2008 NAI Global Eagle Award Winner of 2008 NAI Chairman's Award Winner of NM CCIM Marketing Deal of the Year Award, 2008
Transaction History
Numerous Investment properties such as apartment complexes, shopping centers, office buildings, and industrial buildings ranging in price from $1,000,000 to $33,000,000. Multi Family Portfolio Sale 2,000 units $33,000,000 Mobile Home Park Portfolio 4 locations $15,000,000 14 Store Chain of Arby's Restaurants Southern New Mexico / West Texas Multi Store Chain of Lumber Yards $13,000,000 Small Ski Resort Southern Colorado Northern New Mexico Management / Leasing 100,000 square foot Medical Office Building Management / Leasing /Sales of numerous Multi Story Office Buildings New Mexico, West Texas Management / Leasing / Sales of Numerous Shopping Centers New Mexico, West Texas Management / Leasing/ Sales Numerous Apartment Complexes New Mexico, West Texas