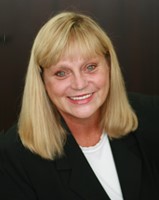 Pat Chappell
Commerical Property Specialist & Business Broker
NAI Excel
243 E. St. George Blvd Suite 200
St. George, Utah 84770
United States
T +1 435 628 1609
pmchappell@naiexcel.com
Specialties
Investment
Scope of Service Experience
Pat Chappell is recognized as the #1 business listing agent with NAI Utah Southern Region. Pat was the second woman general contractor in the state of Utah. She specialized in the coordination, design, and building of multiple large commercial structures in a three state area. This diverse and complex business background, coupled with a vast administrative knowledge, enables Pat to offer seasoned business knowledge to business sellers and buyers looking to purchase real estate investments. She has found a niche, specializing in marketing and selling retail businesses.
As a Retail Business & Investment Specialist, Pat and her husband, Mathew, have assisted their clients with acquiring and divesting motels and restaurants throughout Utah. Whether selling or purchasing a business, Pat understands business infrastructure and its complexities. She is a proven and seasoned negotiator.
Pat represents a large client base of investors and sellers who buy and sell mid-size retail buildings from 15,000-30,000 SF. Currently, Pat also represents clients in leasing retail centers from 25,000SF-143,000 SF throughout Washington County. Pat's national and regional client base is extensive. She has also represented and brokered numerous leases for many national tenants and continues to represent national, regional, and local tenants in the sale and leasing of commercial retail centers in the local area.
In their free time, the Chappell's are sport enthusiasts. They love to spend their free time taking breathtaking photos of secluded back country mountain locations.
Background & Experience
Pat Chappell's open & friendly personality has made her one of NAI's top listing and business agents and earned her a high ratio of repeat clients. Pat and her husband, Mathew, are also successfully adept at handling both sides of difficult large real estate investments and acquisitions. Pat understands both the local, state, and national investment real estate arena. Pat has an uncanny eye for detail & she brings the unique ability to think "out of the box" when necessary in order to close a deal. She is also highly cross trained in all aspects of commercial real estate.
Business Specialist, Utah Business Resource Center
Design Studio-Pres.& CEO-15 yrs. Architecture, Interior Design, & General Contractor
Dixie State College-Public Relations Director, Sports Information Director
Dixie State College-Director of Cooperative Education and Employment -8 years
Human Resource Mgr-Dixie Regional Medical Center-3 Years
Coordinator-State of Utah Dept of Work Force Services
Education
B.F.A.-Brigham Young University, Environmental Design and Art
Graduate Studies-University of Utah,-Architecture
Phi Kappa Phi National Honor Society
BYU Design Student of the Year
Member-The American Society of Interior Designers
St George Parade of Homes Peoples Choice Award
Professional Associations & Designations
Community Relations Committee Member-Washington Co Board of Realtors
Member-Washington Co. Board of Realtors
Member-Utah Association of Realtors
Founding Board Member- Wash Co. Celebrity Concert Series
Dixie Business Alliance Small Business Development Committee Member
Snow South Small Business Development Committee Member
Washington County Chamber of Commerce
Member-St. George Rotary Club, Past Member, St George Lions Club
Past President-St. George Exchange Club
Past Member-St. George Lions Club
Transaction History
Super 8 Motel, Howard Johnson's Inn and Suites, Apple Tree Inn, Best Western, Phillips 66, Sinclair Corporation, Silver Eagle Corporation, Denny's, Gandolfo's, Burger King, Hungry Howie's Pizza, Red Sands Electric Co.., Blake Electric Co., Edelweiss Deli & Catering, Springville Corner, LLC, Zion Gateway Plaza, Steton Tonaquint LLC, Ft Pierce Industrial Park, Valpak