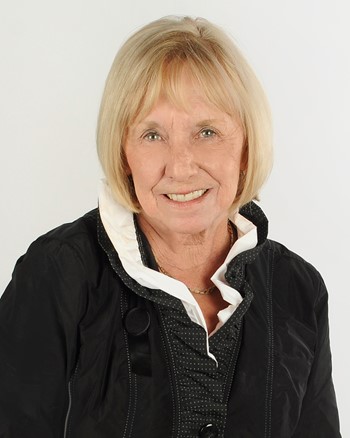 Specialties
Investment
Scope of Service Experience
Nancy has been a licensed real estate agent for more than 30 years and has worked exclusively in the commercial division for more than 24 years. Her primary focus is the selling and leasing of apartment complexes and investment properties.
Background & Experience
Prior to NAI NP Dodge, Nancy was a commercial real estate agent for PJ Morgan Real Estate. She has been with NAI NP Dodge for more than 17 years.
Education
• Bachelor of Science degree - University of Nebraska at Lincoln.
• Graduate studies toward Master of Arts degree - University of Nebraska at Omaha
• Graduate studies in audiology - University of Nebraska at Lincoln
Transaction History
Orpheum tower apartments 405 w 16 st. 125 units
Kensington Tower apartments 505 S 16th street. 78 units
Embassy Tower office building 9300 Underwood Ave 75,000 sq feet
Library office building 1823 Harney St
Hoffman portfolio 152 units mid and downtown
Grover Square Apartments, 201 Units
Maple Ridge Apartments , 165 Units
1001 Apartment Complex
Miracle Hills Office Building
200+ Apartment Units in Dundee & Surrounding Area
150 Units in Bellevue, Neb.
Terminal Building, 85,000 SF Office building downtown Lincoln
5 School buildings converted to apartments