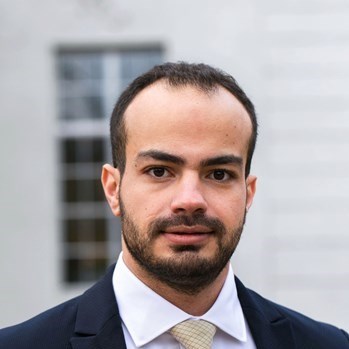 Specialties
Multifamily and Retail
Scope of Service Experience
Multi-family and Retail
Background & Experience
Monjid is a Senior Investment Adviser at NAI Northern California with a special focus on the acquisition and disposition of multifamily and retail properties. Monjid has extensive experience managing the sale of millions of dollars worth of commercial properties throughout the San Francisco Bay Area.
Monjid's is skilled at conducting a thorough market analysis, which plays a key role in helping his clients understand their investments. His ability to seek out and acquire multifamily properties that suit the needs of the involved parties, alongside his expertise and insight into the market at large, has been instrumental to not only his success but also the financial well-being of his clients.
He graduated from The University of Jordan, where he earned a Bachelor's degree in Business Administration with an emphasis on Management Information Systems. He continues to seek opportunities to stay abreast with the most current knowledge pertaining to his craft. Most recently, he completed a course at Harvard University to strengthen his skills in commercial real estate.
Education
University of Jordan, Bachelor of Management Information System
Transaction History
3000 Coffee Rd | Modesto | $4,550,000
1760 Pine St | Concord | $2,875,000
2306 Ellsworth st | Berkeley | $4,180,000
1760 Pine St | Concord | $3,300,000
334 Portland Ave | Oakland | $1,460,000
1812 E 24th St | Oakland | $1,300,000
3000 Coffee Rd | Modesto | $4,000,000
1671 Haller Ct | Concord | $1,370,000
1317 Roosevelt Ave | Richmond | $900,000
1502 Discovery Bay Blvd | Discovery Bay | $3,000,000
2157 Donald Dr | Moraga | $3,650,000
811 Brown St | Martinez | $3,550,000
2077 Ney Ave | El Cerrito | $1,500,000
1141 Carver Ave | Modesto | $5,700,000
1812 E 24th St |Oakland | $1,350,000
1315 Brown St | Martinez | $3,100,000
645 Foothill Blvd | Oakalnd | $925,000
3550 Chestnut Ave | Concord | $1,950,000
7208 Ney Ave | Oakland | $1,100,000
193 Remona St | Pittsburg | $1,250,000
733 Maine Ave | Richmond |$540,000
1645 14th ST | San Pablo | $480,000
533 Lewis Street | Oakland | $575,000
600 23rd St | Richmond | $1,475,000
2023 Chanslor Ave | Richmond | $1,126,000
Dollar General | Texas | $1,120,000
4152 Fran Way | Richmond | $1,427,000
2394 Road 20 | San Pablo | $2,650,000
1551 Lacey Ln | Concord | $2,100,000
21 Leisure Ln | El Sobrante | $775,000
304 Marina Vista | Martinez | $1,260,000
3202 Nevin Ave | Richmond | $1,350,000
4819 Clayton Rd | Concord | Sold $3,750,000
1315 Brown St Martinez | Sold for $1650,000
3570 Pacheco Blvd | Martinez | Sold for $1,580, 000
2032 Oak Grove Rd | Walnut Creek | Sold for $1,020,000
1671 Haller Ct | Concord |Sold for $1,000,000
1003-1011 Lassen St | Richmond | Sold for $425,000
41 Hanlon | Pittsburg | Sold for $220,000
4513-4519 Taft Ave | Richmond | Sold for $546,000