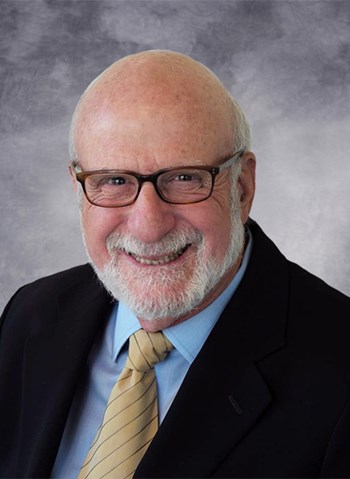 Specialties
Investment, Retail, Multifamily
Scope of Experience
SPECIALTIES, INVESTMENTS: RETAIL PROPERTIES AND MULTI-FAMILY APARTMENTS
Michael B. Rubin, Senior Vice President and a licensed real estate broker, has been associated with NAI Capital Commercial since 2009, in their Westlake Village office. Prior to joining NAI, Michael formed MBR Investment Real Estate in Santa Monica, California in 1989. He specialized in purchasing value added properties, real estate syndication and property management.
In 1993 Michael associated with Delson/Norris/Fischer to focus on real estate brokerage and take advantage of the REO market. For 15 years this boutique brokerage offered clients high-level professional and personalized service. Michael's experience included representing buyers and sellers in the purchase, sale or exchange of multi-family apartment buildings and single and multi-tenant retail properties.
Now at NAI Capital Commercial, he brings his clients an expanded range of real estate services.
Background & Experience
BACKGROUND:
Since 1979 Michael has lived in Malibu, California with his wife, a children's book writer. After the 1993 wildfire Michael became president of the La Costa homeowners rebuilding association consisting of over 200 families who had lost their homes. Re-locating to Sycamore Park in 1995, he headed the organization of homeowners in this new neighborhood for 10 years.
* References and more information available upon request.
Education
EDUCATION:
Santa Monica City College, AA Degree 1962
California State University, Northridge, BS Degree 1964
California Real Estate Broker since 1985
Transaction History
LAND FOR DEVELOPMENT:
San Vicente/La Brea 56,862sf (Buyer/Seller)
La Brea 12,980sf (Buyer/Seller)
Sunset/Gordon 38,071sf (Buyer/Seller)
Santa Ana 42,000sf (Buyer/Seller)
Florence Ave. 33,336 sf (Buyer)
MULTI-FAMILY PROPERTY DEALS:
Bakersfield, CA, 48 units (Buyer)
Santa Monica, CA, 12 units (Buyer/Seller)
North Hollywood, CA, 12 units (Buyer/Seller)
West Los Angeles, CA 12 units (Buyer)
La Canada, CA, 21 units (Buyer/Seller)
Tujunga, CA 13 units (Buyer/Seller)
LEASED INVESTMENTS:
Los Angeles, CA, 31,762 sf office building (Buyer)
Indio, CA 10590 sf office building (Buyer)
West Los Angeles, CA, 9,000 sf flex office building (Seller)
Visalia, CA, 15,000 sf shopping center (Buyer)
Colorado Springs, CO, 12,000 sf shopping center (Buyer)
Denver, CO, 11,000 sf preschool building (Buyer)
Colorado Springs, CO, 29,000 sf office building (Buyer)
Austin, TX, 14,000 sf shopping center (Buyer)
Los Angeles, CA, 60,000 sf shopping center (Buyer/Seller)
Maui, HI, 30,000 sf shopping center (Buyer)
Van Nuys, CA, 16,000 sf shopping center (Buyer)
Montebello, CA, 7,000 sf retail building (Buyer/Seller)
Ontario, CA, 33,000 sf retail building (Buyer)
Kauai, HI 23,000 sf retail building (Buyer)
Hilo, HI, 22,000 sf retail building (Buyer)
Pasadena, CA 53,000 sf office building (Buyer)
West Los Angeles, CA 7,300 sf office building (Buyer)
Hollywood, CA 5.000 sf office building (Buyer/Seller)