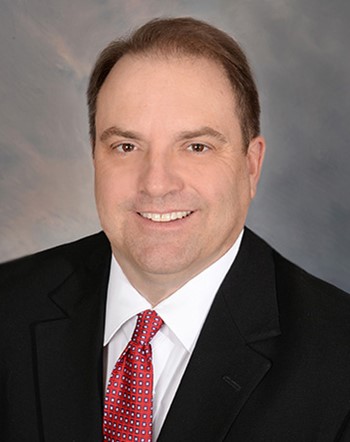 Marlon Hill
Principal Broker/Managing Partner
NAI Premier
7455 Union Park Avenue, Ste A
Salt Lake City, Utah 84047
United States
T +1 801 619 2701
M 18015483262
mhill@naipremier.com
Specialties
Investment, Retail
Scope of Service Experience
Marlon Hill is the Principal Broker and Co-founder of NAI Premier. He is responsible for operation and coordination with the brokers in leasing, property acquisition and disposition on behalf of national, regional and local commercial real estate clients.
Background & Experience
Over the past 30 years, Marlon has help clients develop over 30 million square feet of retail, office and mixed use commercial product as a development partner with a well-known Salt Lake development and investment company. During the past 30 years Marlon has focused his professional efforts as a retail commercial market. In addition to tenant representation, Marlon has excelled in the area of leasing and landlord representation for retail centers in the Western United States. With 30 years of successful experience, Marlon brings his clients, both landlord and retailer, a unique and advantageous approach to solving their leasing or acquisition needs. Supported by years of experience in development and brokerage, and his in-depth market knowledge, Marlon provides consulting and advisory services to his clients in addition to regular transaction services. Marlon has helped national and regional retailers develop sound market strategies for expansion throughout Utah. With these strategies in place, he has implemented multi-market acquisition programs which have met the goals of the client. With Capital Commercial, Marlon's years of experience make him an asset to NAI Premiers, as well as the NAI Global Partners.
Education
Undergraduate Degrees University of Utah 1990 in Economics and Sociology Masters in Business Administration from Argosy University 2013 Sales Associate 1986-1993 Principal/Associate Broker 1993-to date
Professional Associations & Designations
As a member of the International Council of Shopping Centers, (ICSC) Marlon continues to expand his experience, contacts and relationships within the Commercial Real Estate Industry. Member since 2002.
Strategic Clients
Panda Express FinCo Financial Services Einstein's Bagels Solutions Loans Professional Dental Acres Development Group Westwood Financial