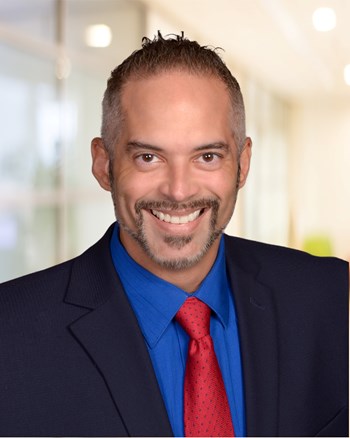 Manuel Berrios, MiCP
Associate
NAI Realvest
1800 Pembrook Drive Suite 350
Orlando, Florida 32810
United States
T 407-949-0702
M 407-615-0515
mberrios@realvest.com

License BK679879
Scope of Service Experience
Manuel Berrios joined NA Realvest in 2018 as an Associate. Prior to joning Realvest, Manuel practiced as the sole proprietor of his own company - Manuel Berrios Real Estate.
Background & Experience
Manuel created, produced and hosted a weekly real estate radio show, Todo Para Su Casa, where the audience call in to seek expert advice and guidance in a community forum.
As an active real estate investor, Manuel mastered the entire process, researching and negotiating for suitable properties, purchasing and then rehabbing them, thereby increasing the value of distressed assets for profitable disposition.
Manuel is bilingual (English and Spanish) and is deeply involved in the Hispanic Chamber of Commerce.
Education
University of Central Florida, Bachelor of Science, Psychology
Professional Associations & Designations
Licensed Real Estate Sales Broker, Florida
Board Member, Art in Architecture, Orlando Regional Realtor Association (Affordable Housing Initiative)
Consultant, Metropolitan Orlando Urban League Instructor in Homebuyer Education courses
Steering Committee, Business & Consumer Expo, Hispanic Chamber of Commerce