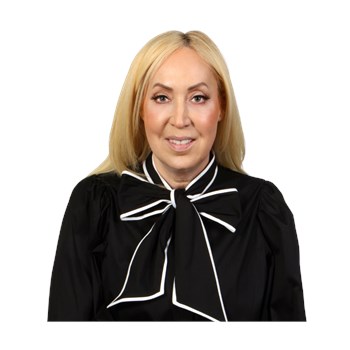 Specialties
Office
Scope of Service Experience
Lesley Gutman holds the position of Vice President for the Brokerage Division of NAI Farbman. Ms. Gutman's area of expertise includes Office and Retail leasing. She began her career in 2000 with NAI Farbman and maintains a focus on Landlord/Tenant Representation.
Among the larger projects she has been involved with as Vice President are the leasing of Oakland Commons (500,000 + s.f.-Southfield, MI), Sheffield Office Park (500,000 + s.f.-Troy, MI) and College Park Commons (180,000 + s.f.-Detroit, MI).
NAI Farbman
Among the major transactions completed with these assignments include:
Leasing 10,000 s.f. to Engineering Society of Detroit
Leasing 14,000 s.f. to CAC
Leasing 7,500 s.f. to Balco Interiors
Leasing Oakland Commons, Southfield from 55% to 85% leased in 12 months.
Background & Experience
Prior to joining NAI Farbman, Ms Gutman worked for Crosswinds Communities in the new home sales division. Ms. Gutman has over 14+ years of Real Estate experience.
Education
Michigan State University, East Lansing
B.A. Social Science Pre-Law
Professional Associations & Designations
Associate Broker Michigan
Member NAI Global Network
Transaction History
A partial list of clients with whom Ms. Gutman has completed transactions:
Kelly Blue Book, Autodata Solutions, Lee Steel Corporation, Alzheimer's Association, C.J. Mahoney's of Troy, Harte-Hanks, Henry Ford Health Systems and Klimist, McKnight, Sale, McClow and Canzano, P.C.