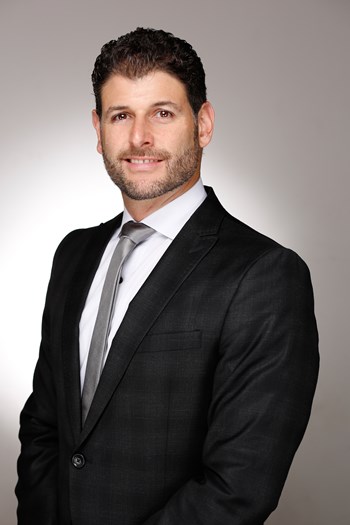 Specialties
Investment
Scope of Experience
Working constantly on logistics, retail and sale & leaseback transactions.
Also expertise in residential portfolios both from the asset management view and the transaction side.
Background & Experience
Belltrend Enterprises Deutschland GmbH, Frankfurt (Israeli real estate investor for several kind of properties in Germany)
July 2005 to August 2006
Task: Asset Management und real estate acqisitions, in detail:
• Asset Management of 2.680 residential units all over Germany in coordination with the mandated property management
• Pre-examination and processing of newly offered commercial real estate properties
• contact person for local institutions and service provides on behalf the executive management located in Israel
Family business
Ownership and property management of multi-family houses and retail and office center in the area of Frankfurt.
Education
TEL-AVIV UNIVERSITY, Tel-Aviv, Israel
October 2000 to December 2002
M.A. Political Science (First – average grade 89%)
Modules included: Political Communication, International Relations, Media Studies
TEL-AVIV UNIVERSITY, Tel-Aviv, Israel
October 1997 to June 2000
B.A. Political Science (First – average grade 86%)
Modules included: Political History & Institutions, Basics in Media Studies, Statistics & Research Methods
Transaction History
Sept. 2011: Involved in the acquisition process of a single-tenanted REAL-Hypermarket with a 12-year master lease, which was sold from a private owner to a Southern German family office, with links to SAP. Total volume of the transaction was 22,2 Mil €.
Aug. 2011: Conducted sales process for 2 Highstreet Retail assets in Dresden and Leipzig, which belonged to the open-ended Credit Suisse Fund "CS Euroreal". The total sale price for both properties was 136,1 Mil €. They were sold to RREEF Investment in one transaction.
Dec. 2010: Part of the sales team that transacted the office and retail complex "Rund-Carree" in Hannover with the major tenants Aldi, Deutsche Telekom and E.on from HSBC Trinkaus & Burkhardt to Corestate Capital from Zurich for a purchase price of 25,5 Mil €.
Nov. 2010:
Sale of an inner-city retail building with the major tenant Mayer'sche Buchhandlung, one of Germany's largest book retailers. Property sold for 13,24 Mil € from English JV "Stenham Property and PCP" to German Special Fund "F&C Reit".
July 2009:
Sale of a retail-anchored commercial building in Augsburg, Bavaria for 4,95 Mil €. The building was sold by the Lehman-Brothers-related Asset Manager "ATOS Capital" to the major tenant in that building, the shoe retailer "Deichmann".
May 2009:
Sale of 10.000 sqm vacant office building in Ruesselsheim (former Delphi HQ) in favour of former owner "ZIAG" (German subsidiary of the Swiss Zueblin) to opportunistic investor "office twenty-m" for 1,63 Mil €.
Jun. 2008:
Sale of nursing home project with 102 beds in Dusseldorf to Irisch investor Brownford GmbH for 9,5 Mil €.
Jun. 2008:
Sale of a publicly funded residential portfolio to German special-purpose fund LB Immo Invest. Property consisting of 360 residential units together with a supermarket let to a major German supermarket chain and other retail units. Sale price of 33,18 Mil €.
Feb. 2008:
Sale of logistics center in Nuremberg to German open-ended fund Real I.S. AG from Munich. Newly built, state-of-the-art warehouse and transfer station of the worldwide logistics operator DACHSER sold for 44,5 Mil €.
Aug. 2007:
Sale & leaseback of HQ of COS Distribution AG in Linden to British investor Threadgreen Industrial for 11,4 Mil €.
May 2007:
Sale of Peugeot car dealership in Cologne from closed-ended fund Hannover Leasing to Irish investor Gameside GmbH for 10,6 Mil €.
Mar. 2007:
Sale of logistics and retail park in Paderborn to Halverton REIM for 28,475 Mil €.
Dec. 2006:
Sale of office park "Welfenplatz" in Hannover to Halverton REIM for 33,5 Mil €.