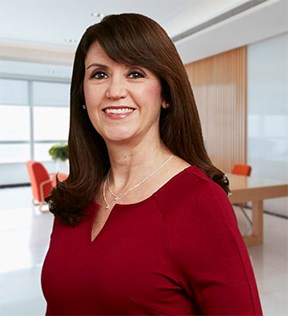 Kate Mirabile
Senior Graphic Designer
NAI KLNB
6011 University Blvd. Suite 350
Columbia, Maryland 21043
United States
T (443) 574-1406
kmirabile@klnb.com
Specialties
Marketing
Background & Experience
Kate has been a Graphic Designer at KLNB for over 15 years. She is responsible for coordinating with commercial real estate brokers on marketing collateral for listings in the Baltimore/Washington Metropolitan area. Kate provides and maintains property brochures, offering memorandums, marketing packages, email campaigns, annual and bi-annual market reports, ads, postcards, monthly newsletters, tour books, along with detailed maps and aerials.
Prior to being a Graphic Designer, Kate worked as an Executive Assistant for KLNB primarily preparing proposals, leases, and listing agreements for the Office/Industrial team. She continues to volunteer for SIOR providing marketing collateral for the local Maryland/DC/Northern Virginia chapter. Kate attended CCBC for Business Administration.
She has spent many years volunteering in leadership roles for her community in Howard County. In her free time, Kate enjoys biking, reading, and hiking.