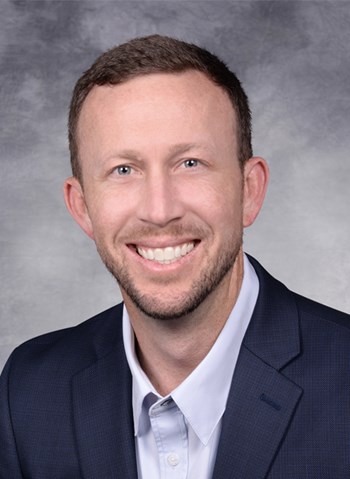 Specialties
Industrial, Land, Tenant Representation
Scope of Experience
Justin joined the NAI Capital Lee Chang Group in March 2015 after finishing a professional baseball career. In his rookie year, Justin was involved in closing 22 sale and lease transactions totaling 272,115 Sq. Ft. Justin quickly ascended to the Vice President level through hard work, a client-focused business practice, and well over 150 sale and lease transactions under his belt.
Justin's primary geographical market focus is the West Inland Empire, specializing in sales and leasing of single and multi-tenant industrial properties and land suitable for warehousing & distribution, logistics, manufacturing, R & D, aerospace, and cold storage businesses. Since joining the Lee Chang Group, Justin has played a vital role in gathering real-time market intel through a tenacious street canvassing and cold calling campaign.
Background & Experience
Justin graduated in 2010 with a Bachelor of Science in Commerce (BSC) from Santa Clara University – Leavey School of Business. He was drafted out of college by the Chicago White Sox organization and played professional baseball overseas in South Africa, Australia, Italy, Netherlands, and Germany, winning multiple European Baseball championships.
Justin is happily married with a beautiful daughter.
Education
Graduated with a Bachelor of Science in Commerce degree (BSC) in Marketing from Santa Clara University- Leavey School of Business
Professional Associations & Designations
NAIOP- National Association of Industrial and Office Professionals
AIR- Association of Industrial Realtors®, Southern California
NAI Capital Awards
Largest Commission Award (2017)
Most Deals Award (2018 & 2019)
Transaction History
The Foland Group - Lease - 225,000 SF
Banyan Imports - Lease - 203,000 SF
Baby Trend - Lease - 186,000 SF
Private Owner - Sale - 83,000 SF
Star Metals - Sale - 33,000 SF
Owens Development - Sale - 52,000 SF
Strategic Clients
Ai Power Corp
AMREP
Farmer's Insurance
Precision Pipeline
The Foland Group
Bridge Development Partners
Morgan Stanley Real Estate Investing
Rexford Industrial
Prologis Development