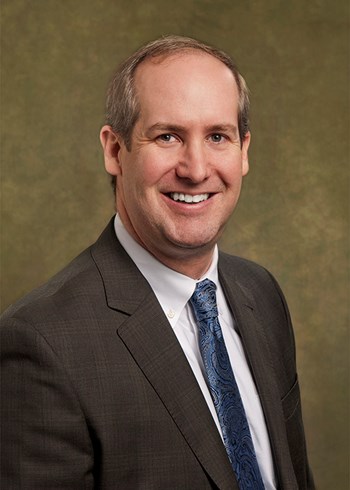 Jon Good, SIOR
Chief Executive Officer, Broker-in-Charge and Shareholder
NAI Earle Furman
101 East Washington Street Suite 400
Greenville, South Carolina 29601
United States
T +1 864 678 5941
jgood@naiearlefurman.com
Specialties
Development, Industrial, Investment, Land, Advisory / Consulting, Banks, Special / Distressed Assets
Scope of Experience
As NAI's Chief Executive Officer, Jon oversees all aspects of NAI Earle Furman, NAI Piedmont Triad, and NAI Columbia. He leads six offices in South and North Carolina where he is responsible for the execution of the firm's strategic plan, individual and division goal setting, and implementation as well as managing Shareholder accountability. Jon also serves as a member of the Investment Committee for the Appian Investment Fund.
Background & Experience
Jon is a graduate of Furman University in Greenville, SC. He has over 20 years of experience in the commercial real estate industry and serves as the President and Chief Executive Officer of NAI Earle Furman. Jon is a Director for Appian Investments, a real estate private equity platform, that has completed over $650 million in transactions since 2017. Jon is responsible for the strategic implementation of NAI Earle Furman's goals and the advancement of its mission. Jon has led the firm through multiple mergers and acquisition of other commercial brokerage firms in the Southeast. He has extensive experience in industrial sales and leasing, development and investment sales. Jon has completed more than $500 million in transactions over the last decade and brings a deep understanding of the Southeastern real estate market. He is a member of the Young Presidents' Organization (YPO) which is a global network of young chief executives with approximately 24,000 members in more than 130 countries. Jon is also active in the Society of Industrial and Office Realtors (SIOR). Jon serves as the Secretary and Member of the Investment Committee for the Community Foundation of Greenville which oversees a portfolio of over $100 million dollars of equity investments.
Education
Bachelor of Arts, Furman University, 1997
Professional Associations & Designations
• SIOR (Society of Industrial and Office Realtors)
• Member of Young Presidents' Organization (YPO) since 2012
• Member of Aspen Institute's Liberty Fellowship Class of 2020
• Board Secretary and Finance & Investment Committee, Community Foundation of Greenville
• Former Board Member, Greenville Housing Authority
• Past President, The Commercial Alliance of the Greater Greenville Association of Realtors
• Past Chairman, Loaves and Fishes – a food rescue program that collects and delivers over 1,100,000 pounds of food each year
• 2021 Power List, Real Estate, Top Five by Greenville Business Magazine
• 2019, 2020 – 50 Most Influential People by Greenville Business Magazine
• Former Director, Greater Greenville Association of realtors
• 2012, 2011, 2010, 2009, 2008, 2007 - Costar Power Broker
• 2015, 2018 – NAI Earle Furman Property Management Business Development Award
• 2013, 2012 – NAI Earle Furman Capital Club, Gold Level
• 2011 – NAI Earle Furman Capital Club, Platinum Level
• 2011, 2009 – NAI Earle Furman Capital Club – Largest Transaction of the Year
• 2018, 2010, 2008 – NAI Earle Furman Capital Club – Silver Level
• 2009 – Named among the Best & Brightest 35 and Under by Greenville Magazine
• 2007 – NAI Global Elite Performer
• 2003 – Commercial Realtor of the Year – Greater Greenville Assoc. of Realtors SIOR (Society of Industrial and Office Realtors)