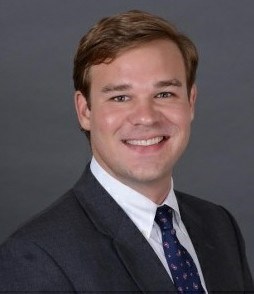 Specialties
Office, Tenant representation
Scope of Service Experience
John Zivley is a Vice President at NAI Partners. He specializes in Tenant representation and Corporate services, helping his clients determine strategic business and operational objectives. His knowledge of real estate markets, combined with strategic problem solving skills help leverage the most advantageous transactions for his clients. John has overseen in excess of 250 real estate transactions in his 11 year career.
Background & Experience
Prior to joining NAI, John worked at Oxford Partners where he focused exclusively on Tenant representation for office and industrial users. John is a graduate of the University of Mississippi where he received his Bachelors of Business Administration in Real Estate, with an emphasis in finance and investment analysis. Though John spent a few years in Mississippi, he is a native Houstonian, growing up in the center of the city near Downtown, Rice University, the Medical Center and Greenway Plaza. His knowledge of, and enthusiasm for, the Houston area provide him with a unique vision for his clients. John's efforts are focused on optimizing his clients' overall value in real estate transactions. While always continuing to develop his industry knowledge, John provides market analysis, market research, and lease negotiation and acquisition of office, industrial & land brokerage.
Education
BBA – Real Estate and Finance emphasis – University of Mississippi
Texas Real Estate Salesperson License
Professional Associations & Designations
Texas Real Estate Salesperson License
Houston Livestock Show & Rodeo: Parade Committee
Ole Miss Real Estate Finance Alumni Group
Strategic Clients
Ranger Energy Services, LLC*
Tetra Tech Inc.
First Genesis
ALL4 – Environmental Consulting
Wong Fleming
Jordan, Lynch Cancienne, PLLC*
Leger Ketchum & Cohoon, PLLC*
Kaster Lynch Farrar & Ball
Streit, Peterson, Hall & Keeney, L.L.P.
Amog Consulting
The Texas Eye Institute*
M&K CPAS, PLLC*
Omega Transactions Corporation*
Hancock Mortgage Partners, LLC
Frost, PLLC - Certified Public Accountants*
World Financial Group
Transamerica Life Insurance Company
Harger Howe Advertising
ArcelorMittal
L. K. Jordan & Associates*
Midstream Capital Partners, LLC*
Starfish Pipeline Company, LLC*
Integrated Geophysical Corporation*
BSA Architects*
Fircroft
RegAction Inc.
Ward & Ames Special Events
Wellbore Capital
Epsilon Energy, Ltd.
Rockefeller Hughes Corporation
* Multiple transactions and multiple locations