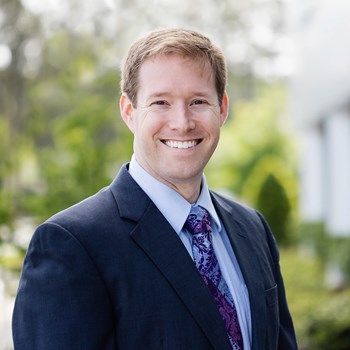 Specialties
Industrial, Retail
Background & Experience
Prior to joining the firm as a broker in 2010, Mr. Hibbits was instrumental in researching, compiling and analyzing market data for NAI Carolantic's Annual Triangle Commercial Real Estate Conference from 2000 to the present. The event, by invitation only, attracts over 1,800 business leaders and officials and is held each January at the PNC Arena. In addition, he has created momentum indices and owner maps of his speciality submarket, Raleigh's Central Business District.
Mr. Hibbits' data driven approach has given his clients a valuable edge in achieving returns that have changed the expectations of many for the value of real estate in the CBD. Over the past six years, he has completed over $80 million in real estate transactions.
A Raleigh native, Mr. Hibbits is committed to working hard and giving back to the community through Vintage Church and other non-profit work. He currently serves on the Triangle Commercial Association of Realtors and was selected to represent the state association in its search for its new headquarters in Downtown Raleigh.
Education
A graduate of UNC-Chapel Hill, Mr. Hibbits majored in Advertising with a focus in marketing and minor in Creative Writing. He worked for NAI Carolantic throughout his time at UNC.
Professional Associations & Designations
Professional Affiliations and Organizations:
NAI Global: Carolantic has been the Raleigh/Durham affiliate for NAI Global since 1982. This network enables us to assist clients in multi-market expansions or dispositions throughout the world.
Triangle Commercial Association of Realtors (TCAR): Board member since 2014. An organization of licensed commercial real estate brokers, enabling members to advance their education and knowledge of issues impacting commercial real estate on local, state and national levels.
Community Involvement:
Triangle Land Conservancy: A non-profit organization dedicated to permanently preserving the most important natural and working lands in the Triangle region. Their record, as of 2010, includes over 9,500 acres of protected land.
Cornerstone Ministries: Organization charged with helping UNC-Chapel Hill students develop into leaders both in ministry and in life through small group counseling.
Vintage21 Church: Community of faith dedicated to serving the city of Raleigh through social justice issues.
Fireproof Ministries: The umbrella ministry for a series of websites dedicated to addiction counseling and family help. Mr. Hibbits works as a counselor and volunteer speaker.
F3: Leadership in fitness/community service organization (f3nation.com)
Awards:
Triangle Commercial Association of Realtors: Frontier Awards: Named to the Million Dollar Industrial Leasing Club in 2011, 2012, 2013 & 2014; Million Dollar Sales Club in 2015; and the Million Dollar Retail Leasing Club in 2012.
CoStar Power Broker: Named a Power Broker in the Industrial Leasing category in 2011 & 2013.
Transaction History
Select Client List:
• BB&T
• Fifth Third Bank
• Home Comfort Furniture
• Triangle Rock Club
• Kinetics Systems Inc.
• NC Association of Realtors
• Humboldt Manufacturing
• Trophy Brewing
• Lonerider Brewing
• Big Boss Brewing
• Raleigh Brewing