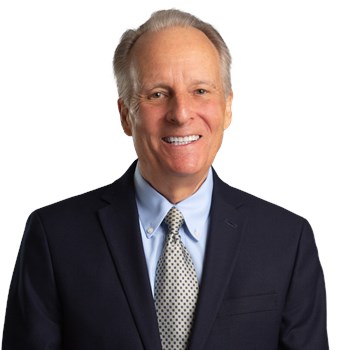 John Erixon
Senior Vice President
NAI Miami HQ
9655 South Dixie Highway Suite 300
Miami, Florida 33156
United States
T +1 786 533 1241
M 13056076072
jerixon@naimiami.com
Specialties
Corporate Services, Office
Scope of Service Experience
John Erixon began his career in South Florida commercial real estate in 1996 after relocating from San Francisco, California. He is currently a Director of Office Services at NAI Miami, where he represents private companies, corporations, owners and individuals leasing real estate assets. John specializes in office leasing services; providing research, identifying and analyzing appropriate office space, and is proficient in negotiating favorable terms and conditions to achieve the best value for a lease agreement. Additionally, he has represented Landlords by providing leasing services and creating and executing marketing campaigns, and identifying and soliciting prospective tenants. John has represented a number of prominent companies undertaking significant projects resulting in millions of square feet of lease transactions throughout the South Florida in Dade and Broward County.
Background & Experience
Prior to his role with NAI Miami, John was a Senior Associate for Tenant Advisory Group with Flagler Real Estate Services in Coral Gables, Florida. Prior to that, he spent seven years as a Real Estate Advisor at Grubb & Ellis Company in Miami, specializing in office leasing services for tenant and landlords. John's first real estate assignment in South Florida was The Prudential Florida Realty assisting the Director of Commercial Sales in all aspects of daily operations and the Prudential Commercial Training program.
Education
Bachelor of Fine Art, San Jose State University, San Jose California
Grubb & Ellis Company Core Curriculum Training, Miami Florida
The Prudential Florida Realty Commercial Training Program, Fort Lauderdale, Florida
The Michael Thomas Corporation Business Development, San Mateo, California
Professional Associations & Designations
Licensed Florida Real Estate Salesperson
Coral Gables Chamber of Commerce
Greater Miami Chamber of Commerce
Beacon Council
NAIOP Member
Transaction History
ADT Security Services, Inc., Homestead
Ascendo Resources , Coral Gables, Ft. Lauderdale
Bliss & Nyitry, Inc., Coral Gables
Berk, Merchant & Sims, Coral Gables
Bartech Group, Miami
CH2M Hill, Coral Gables, Ft. Lauderdale
Ecolab, Inc., Doral
Enterasys Network, Airport West
Fox Latin American Channel, Inc., Coral Gables
Future Media Concepts, Inc., Waterford Blue Lagoon
Genesis Investments, Coral Gables
John A. Steer Company, Coral Way
Lockheed Martin, IMS, Miami Dade County
LD Telecom, Coral Gables
Leukemia and Lymphoma Society, Inc., Hollywood
Mero Structures, Coconut Grove
Manhattan Life Insurance, Coral Gables
Nihon Kohden America, Inc., Waterford Blue Lagoon
Ombudsman Learning Centers, Kendall
Pacific Legal Foundation, Coral Gables
Posse Foundation, Miami
TV Guide International, Inc., Coral Gables
Thorp & Company, Coral Gables
United Auto Credit, Doral
University of Delaware, Coral Gables
SIGNIFICANT SUBLEASE TRANSACTIONS
247 Media, Inc., Coral Gables
Adorno & Zeder, Coconut Grove
Concentra Managed Care Services, Inc., Miami Lakes
Kirksey | Architecture, Coral Gables
Landauer Associates, Inc., Coral Gables
MediaWhiz, Plantation
Penn National Gaming, Inc., Coconut Grove
Pratt & Whitney Services, Inc, Miami Springs
Rexel, Inc., Coral Gables
Signet Star Reinsurance Company, Coral Gables
Trintech, Inc., Waterford at Blue Lagoon
United Panam Mortgage, Waterford at Blue Lagoon
Strategic Clients
ADT Security Services, Inc. Homestead, Florida
Ascendo Resources Coral Gables, Ft. Lauderdale, Florida
Bankers Life and Casualty Company, Coral Gables, Florida
Bartech Group Miami, Miami, Florida
Berk, Merchant & Sims Coral Gables, Florida
Bliss & Nyitry, Inc. Coral Gables, Florida
Career Source South Florida
CH2M Hill Coral Gables, Ft. Lauderdale, Florida
Cliams & Risk Man Florida Management, Kendall, Florida
Ecolab, Inc. Doral, Florida
Enterasys Network Airport West, Florida
Ferring Pharmaceuticals, Miami, Florida
Fox Latin American Channel, Inc. Coral Gables, Florida
Future Media Concepts, Inc., Miami, Florida
Genesis Investments Coral Gables, Florida
John A. Steer Company, Miami Florida