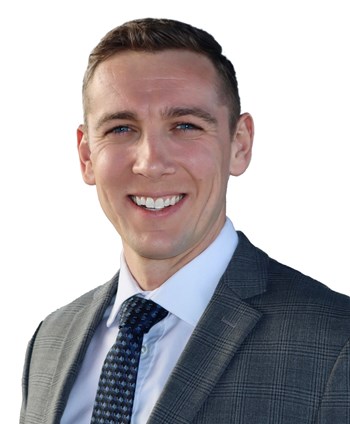 Joe O'Neill
Associate - Industrial Properties
NAI Heartland
4400 College Boulevard Suite 170
Overland Park, Kansas 66211
United States
T +1 913 890 2010
M 913 991 2348
joe@nai-heartland.com
Scope of Service Experience
Joe O'Neill is an associate on the industrial team of NAI Heartland. His primary areas of focus are landlord and tenant representation with regard to leasing, property acquisition, and disposition of flex and industrial properties in the Kansas City metro area. He works with the other members of the industrial team to learn from their experiences and to better himself as a broker in the industrial market. Joe is excited about the opportunity to serve the Kansas City area in this business and making relationships with clients, as he works to build his portfolio of business.
Background & Experience
Joe founded and grew a lawn care business during his high school years. This venture allowed him to self-fund his education at the University of Kansas. While attending KU, his involvement with the Supply Chain Management club is when he first gained interest in manufacturing, logistics, distribution and warehousing. Upon graduating, he attained valuable sales experience selling capital equipment in the medical industry for 5 years. Combining these unique experiences with his personal interest in real estate got him his start in industrial commercial real estate.
Education
Joe graduated with a Bachelor's degree in Supply Chain Management from the University of Kansas.
Professional Associations & Designations
Licensed Commercial Real Estate Agent - Kansas & Missouri