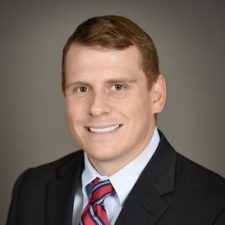 Specialties
Office
Background & Experience
Joe Bright is an Associate with NAI Partners' office tenant representation division, specializing in the representation of commercial real estate users with their facility needs. He handles a range of transactional activities including lease renewals, relocations, and expansions, along with the purchase and sale of commercial property. Prior to joining NAI Partners, Joe was an Associate with S.E. Covington & Company, a locally owned boutique Commercial Real Estate firm. During his time there, Joe represented office tenants, as well as purchasers and sellers of investment properties. Joe is a formerly-practicing Attorney, whose transactional law practice centered around representing and advising energy industry clients in the exploration and production of oil and gas. Joe is happily married to his wife Lauren, with whom he recently welcomed beautiful daughter Sophie. He enjoys spending his free time outdoors with his family, friends, and two Labradors.
Education
• Earned his Bachelor's Degree from the University of Texas at Austin • Earned his Juris Doctorate Degree from the University of Houston
Professional Associations & Designations
• Member of the State Bar of Texas • Licensed Real Estate Agent in Texas • Member of the Houston Bar Association • Member of the Houston Young Lawyers Association • Young Professional Member of Making It Better, a local charitable organization supporting disadvantaged children.