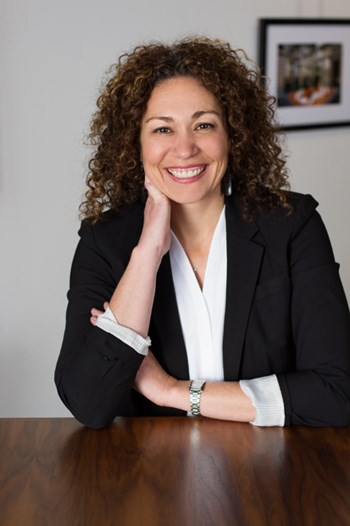 Jenn Limoges, CCIM
Commercial Real Estate Broker
NAI Cascade
243 SW Scalehouse Loop Suite 1B
Bend, Oregon 97702
United States
T +1 541 706 9370
M 15416392566
jlimoges@naicascade.com

License 201207479
Specialties
Investments, Multifamily, Medical Office
Scope of Service Experience
Specialties: Investment, Medical, Office, Multifamily Jenn provides a unique advantage to her clients; she has executive experience developing P&Ls, relocating businesses, negotiating leases, evaluating ROI, inspecting facilities and creating marketing plans. Jenn analyzes projects through the eyes of both end-user and investor. Jenn has a passion for the development, sales and leasing of medical campuses, clinics, parks and private practices. Jenn has also closed numerous multifamily projects including SFRs and 100+Unit complexes. Jenn enjoys working with investors on redevelopment projects, owner-users on leveraging SBA financing and finding those uncovered high-yield opportunities for her clients. Jenn advocates for the unique needs of today's entrepreneurs and investors and understands the importance of a healthy bottom line.
Background & Experience
Jenn has over 15 years of experience in executive management of multiple retail and office marketing, sales, facility and operations departments. In each of these roles she was responsible for business development, in which she identified, developed and negotiated leases on prospective new locations. Jenn is one of two instructors, sponsored by the National Association of Realtors, who is certified to teach a Discovering Commercial Real Estate course sponsored by the National Association of Realtors in all of Central Oregon.
Education
University of Oregon Undergraduate Degree, 2000
Certified Commercial Investment Member Designee, 2018
Professional Associations & Designations
2019 & 2018 Chair- Commercial Committee of Central Oregon Association of Realtors 2017 Co-Chair - Commercial Committee of Central Oregon Association of Realtors 2015 Commercial Investment Division of Central Oregon Board of Directors (CID) National Association of Realtors (NAR) Member Central Oregon Association of Realtors (COAR) Member 2015 Accomplished Under 40 Award Recipient
Transaction History
Hayden Homes SFR Portfolio - Sale Transaction- $7,500,000
Summit ONP Medical Building - Sale Transaction - $950,000
Deschutes Medical Building - Sale Transaction- $1,640,000
Central OR Surgery Center - Sale Transaction Sale Transaction $3,900,000
DaVita - Lease Transaction -$3,000,000
Awbrey Dental Building- Sale Transaction- $2,300,000
Healthy Bend Building - Sale Transaction - $1,200,000
Dr. Dondo Dental Excellence - Sale Transaction - $1,590,000
Unity Point Medical - Sale Transaction - $2,450,000
National Data Center User - Lease Transaction - $5,300,000
Deschutes Medical - Sale Transaction - $1,650,000
Summit ONP - Sale Transaction - $950,000
Johnson Office Building - Sale Transaction - $855,000
Strategic Clients
Summit ONP Central Oregon Surgery Center DaVita Boss Sports Performance Results Neck & Back Therapy Wellness Doctor RIFF - Cold Brewed Coffee Denture Artistry & Implants - Crowns - Veneers Dr. Dondo Dental Excellence Healthy Bend Buildling ATRIO Health Plans Demand Energy Mountain View Animal Hospital Veterinary Referral Center of Central Oregon, Inc. Baker Charter Schools