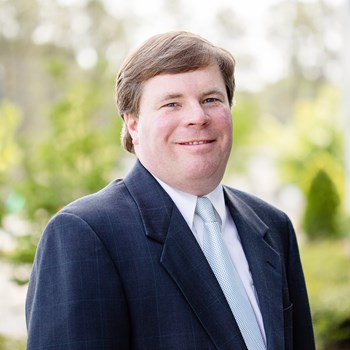 Specialties
Industrial, Investment
Background & Experience
n 2013, Hunt Wyche joined NAI Tri Properties' brokerage team with a proven ten-year track record of handling warehouse/flex leasing, owner-occupant sales, and investment sales. His focus continues to be on landlord and investor representation which has allowed him to assist clients in finding the right space/building/land/development opportunity to meet their individual needs. His knowledge of the ever-changing real estate market and his vast experience representing numerous local/regional landlords and investors has helped him to understand both sides of the transaction and thus assist hundreds of companies from small start-ups to fortune 500s as a tenant/buyer representative. Putting the two parties together has resulted in Mr. Wyche being able to close a yearly average of 50+ sale/lease transactions for the past eight years. He currently represents over 60 owners and landlords, and has successfully represented hundreds of tenants, the majority of whom are currently conducting business in the Triangle area.
Education
Mr. Wyche is a Raleigh native and a graduate of Appalachian State University where he majored in Real Estate and Finance.
Professional Associations & Designations
NAI Global: Our team has been the Raleigh/Durham affiliate for NAI Global since 1982. This network enables us to assist clients in multi-market expansions or dispositions throughout the world. Triangle Commercial Association of Realtors (TCAR): An organization of licensed commercial real estate brokers, enabling members to advance their education and knowledge of issues impacting commercial real estate on local, state and national levels. Mr. Wyche has been on TCAR's Board of Directors for the past three years, serving as Treasurer in 2012 and 2013. CoreNet Global: CoreNet Global is a dynamic, fully developed global network of professionals who create strategic value for their enterprises by advancing knowledge, connecting people and promoting personal excellence. Greater Raleigh Chamber of Commerce: Active Member Wake Forest Chamber of Commerce: Member and Advisor to Economic Development Council Garner Chamber of Commerce: Active Member Coastal Conservation Association of NC: Active Member Hillsborough Street Community Service Corporation: Active Committee Member Awards: Triangle Commercial Association of Realtors Frontier Awards: Mr. Wyche was named to TCAR's Million Dollar Industrial Leasing Club in 2007, 2008, 2009, 2010, 2011 & 2012 and was inducted as a Lifetime Member in 2011. In 2009 and 2012, he was presented with the Trailblazer Award given to a broker in a small real estate firm who demonstrated broad based, multi-disciplined production activity for the year. He was also named as the Triangle's Busiest Broker in 2007 & 2008 for the largest number of transactions.
Strategic Clients
Select Client List: • NC Orthotics and Prosthetics • World Courier • Cosmos Granite and Marble • News and Observer • NC State University • Southern Beverage Services • Play n Trade • ProShred • Above Board Electronics • Windsor Hotels Corp. • Autism Society of North Carolina • Four Seas Holding, LLC • PS Acquisition Co. • Midtown Industrial Park, LLC • NC Chiropractic Association, LLC • CAAM Holdings, LLC • MPM Investment Co., LLC • Pershing Properties Group, LLC • Mahoney Raleigh, LLC • BP Enterprises & Investments, LLC • Bedo Enterprises, LLC