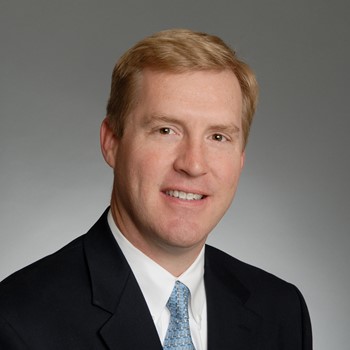 Specialties
Industrial, Office
Background & Experience
Griff Bandy specializes in working with companies in their facility needs. He exclusively represents the interests of clients from the initial market research through lease or purchase negotiations. Griff is currently handling many types of real estate transactions on behalf of his clients including: • Tenant representation services (lease restructuring, renewal negotiations, relocations, subleasing and expansions) • Buyer & build to suit representation • Marketing properties for sale or lease Clients benefit from his experience, "hustle" and market knowledge. Accomplishments: • Partner in Charge - Austin & San Antonio Offices - 2015/2016 • 2013 & 2015 - Top 10 Producer Worldwide- Across NAI Global network of 375 offices worldwide • 2007 - 2016 NAI Partners Top 10 Producer/ 2013 & 2015 Top Producer • 2008 - 2016 NAI Global Elite Top Performer (out of 5,000 real estate professionals globally) • 2007 NAIOP Rising Star (Industry Award) - Houston, TX • Over 25+ years business experience in commercial real estate, Fortune 500 companies and startup organizations • Facilitated just under $800 million in total real estate transaction in the last 13 years across over 400 transactions closed
Education
Griff is a graduate of the University of Texas at Austin with a B.B.A. in Accounting.
Professional Associations & Designations
• Licensed real estate broker in the State of Texas • Post Oak Bank Advisory Board • Served on the Trotter YMCA Board and past President of the Madrugadores Men's Breakfast Club • Active with Amazing Place; Post Oak Little League - Board Member, Coach, and Commissioner (PeeWee's) • Prior to Real Estate, Griff sold books door to door in college for Southwestern Company, worked for Ernst & Young LLP and Careerbuilder.com Griff is a member of Chapelwood United Methodist Church. He is happily married to his wife Lisa, and has four children, Davis, Chap, Philip and Lila. Griff enjoys spending time with family and friends, outdoor family outings, and coaching his childrens' teams.
Transaction History
Select Clients • FSV Payment Systems • Texas Children's Hospital • GEICO • Invensys • Global Maritime, Inc. • The Kolache Factory • Enaxis Consulting • IronStone Bank • Levinson Alcoser Architects • Access Sciences Corporation • Greystone Oil & Gas • M3 Technology • CCS Energy Services • Acosta • Landworks, Inc. • Watermark Technologies • Tricon Energy • Choice Energy • Pacific Drilling • Eastern Watson Dale & Forney LLP • Rymer, Moore, Jackson & Echols P.C. Other business transaction relationships outside real estate include: Comcast, Time Warner, Cox Communications, DirecTV, DISH Network, and Adelphia Communications
Strategic Clients
• Excel Midstream • GEICO • Sequent Energy • Canyon Midstream • Bridgeway Capital Management • Enaxis Consulting • Schlumberger • Johnston Engineering LLC • Liberty Lift • First Citizens Bank • Post Oak Bank • TopSpot Internet Marketing • Global Maritime, Inc. • The Kolache Factory • GCA Services • Watermark Technologies • Post Oak Energy Capital • Levinson Alcoser Architects • Foreflight • Diamond Cutters Int'l • Rymer, Moore, Jackson & Echols • Haymaker Minerals, LLC