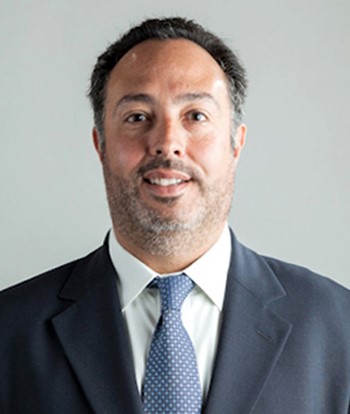 Specialties
Accounting, Industrial, Land
Scope of Service Experience
Certified Public Accountant, with over eight years experience in commercial and industrial real estate, three years experience in automotive financing (truck fleets) and four years experience in banking and financial services in the Baja California Region.
Background & Experience
NAI Mexico, Mexicali, B.C.
Industrial Real Estate Brokerage
Broker / Director, Mexicali Office. Industrial Specialist
• Providing industrial real estate services throughout Mexicali, San Luis Rio Colorado, Nogales and Hermosillo.
• Opened and directed the NAI Mexico / Mexicali office in March of 2002.
• In charge of tenant and buyer representation, site selection, property dispositions, sale-leaseback transactions, comparative market analysis, feasibility studies, property valuation, project management, and government interface (SEDECO, CDIM, DEITAC).
• Secured the NEC facilities disposition listing in Mexicali and directed the marketing and successful subleasing of the combined 300,000 SF industrial campus located in the Sahuaro Industrial Park. Other successful transactions: 105,000 SF tenant representation of the "Tripple A Containers" facility located at Cucapa Industrial Park, 45,000 SF facility Sale for Osung Electronics at the Progreso Industrial Park, represented Valassis in 2004 for the BTS project for their new 100,000 SF facility at the Alamo Industrial Park, represented BenQ on the marketing process for their Mexicali 190,000 SF facility disposition. During 2006 represented Ceramica San Lorenzo for the 46.9 Acre land acquisition in Mexicali and in February 2007 successfully represented LiteOn Technology for the land disposition of their 15 Acres located at the Palaco Industrial Park in the city of Mexicali.
Banca Serfin, Tijuana, B.C.
Dispositions Manager
Regional Sales Manager
• Responsible for disposition of all real estate assets owned by the bank and the financial group in the Northwest of Mexico. The portfolio of real estate assets included: industrial land, warehouses, commercial properties, housing developments and rural land.
Scotiabank Inverlat, Tijuana, B.C.
Account Executive
Corporate Banking
• Worked directly with manufacturing, real estate developers and commercial companies (retail) by providing financial services.
General Continental Tire
Distribuidora General Popo de Tijuana
General Accountant for the Zone (Tijuana, Ensenada, Tecate)
Ernst & Young, Tijuana, B.C.
Audit Staff
Education
• Accounting Degree from CETYS Universidad, Tijuana (1992)
• Finance Certificate Program from CETYS Universidad, Tijuana (1993)