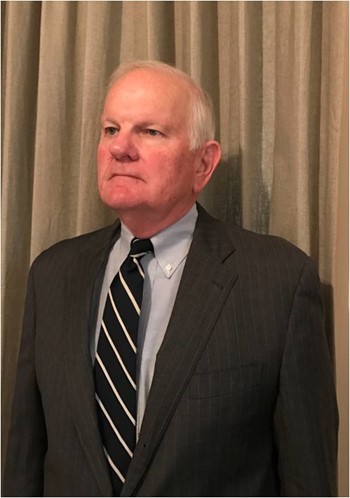 Specialties
Office, Warehouse, Farm & Ranch
Scope of Service Experience
Foss Jones is a third generation native of the Rio Grande Valley and spent most of his business career in the area. Although he is joining NAI Rio Grande Valley in 2017, he has experience in real estate transactions through purchases and sales for his own business interests, financial institutions in which he serves or has served as a board member, and non-profit institutions with which he has been involved. He has actively and inactively held a real estate license for over twenty years.
Background & Experience
2017 - Joined NAI Rio Grande Valley as a real estate sales agent. 2008 – Present - Owner of office, medical and agricultural real estate. Owner of notes secured by real estate. Director of Greater State Bank, a community bank headquartered in McAllen. Over 30 years experience as Community Bank Director. Director of Vannie E. Cook, Jr. Cancer Foundation. Chair of the building committee. Former chairman of the board of directors. Also, former Chairman Board of Directors at Heritage Museum of South Texas. Member of Board of Directors of four owner's association real estate property boards. 1976-2008 President and owner of Jones Office Supply, Jones Office Equipment and Jones & Cook Stationers, office products and office furniture companies Rio Grande Valley, Corpus Christi, San Antonio, and Houston. At the time of sale, the operating companies included nine locations (seven with real estate owned by Mr. Jones) in Texas. The company was the largest independent office products dealer in Texas. Mr. Jones is experienced with office space planning and project management. He is a former President of the board of Trimega Purchasing Association, with over 600 dealers the largest independent office product buying group in the United States. He is a former President of American Office Products Distributors, a cooperative of the largest independent in the country created to sell national accounts. Mr. Jones's extensive business experience add to his management, leadership and negotiating skills. 1979-2006 Director of Alamo Bank of Texas and various related entities until the bank was sold to Frost Bank in 2006. He has served on or chaired the following committees: loan, audit, executive, trust, special assets, asset-liability and compliance. Additional Experience He and his wife are breeders of polled Santa Gertrudis cattle. They have served as co-heads of the Marketing & Advertising committee of Santa Gertrudis Breeders International. He has experience with farm and ranch real estate. He is a Texas Master Naturalist and deeply interested in not only the environment of the Rio Grande Valley region, but also its history.
Education
Graduate of McAllen High School AB - Dartmouth College, Major: Government MBA - University of Texas at Austin, Concentration in Finance