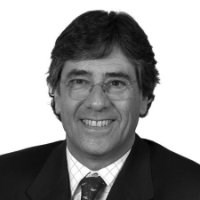 Florencio Castro Cranwell
Vice President
NAI Argentina
Carlos Pellegrini 1149 7th Floor
Buenos Aires C1009ABW
Argentina
T +54 11 4320 4320
fcc@cyw.com.ar
Specialties
Industrial
Scope of Service Experience
Florencio Castro Cranwell is the Vice-president of Castro Cranwell Weiss S.A., one of the most important companies in Real Estate of Argentina, founded in 1982. Florencio has acted in all the aspects related with the real estate operations, specializing in commercial properties, offices, industrial properties and several developments. In the last time, he has personally taken charge of coordinating the expansion of C&W in the residential area. Florencio has promoted and summed up the association between C&W S.A. and NAI.
Background & Experience
Florencio has 30 year-old experience inside the real estate market, becoming one of the most important brokers in the Argentina and carrying out functions in companies like Giménez Zapiola and Beccar S.A. between others. In 1982, he founded with his partner Patricio Weiss his own company, Castro Cranwell Weiss S.A. that quickly positioned between the first ones of the local market, maintaining its leadership until nowadays.
Education
Master in Real Estate Developments (MDI) - Catholic University - Polytechnic University of Spain Florencio has lived in North Africa, and he speaks French and English.