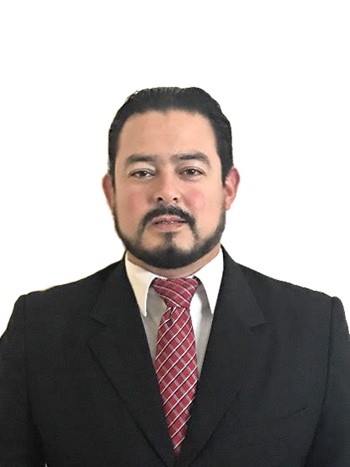 Specialties
Industrial, Investment
Scope of Experience
Mr. Hernandez is based in Monterrey/Saltillo, North East Mexico region. Through his 11 years representing global firms in Mexico, Mr. Hernandez offers senior transaction, advisory, investment and project management experience to support every client requirement.
Edgardo co-leads a senior 5 member team, with an average experience level of 12 years per person. The team delivers integrated planning and implementation for industrial, retail, and office services
Background & Experience
WORK EXPERIENCE:
2017: NAI Mexico
2005-2016: Cushman Wakefield
Edgardo's real estate practice includes fully integrated industrial real estate solutions, including: Tenant Representation, Agency Representation, Build-To-Suit transactions, Project Bid Management, Financial Analysis and Valuation Services. His experience includes aerospace, automotive, medical device, electronics and all industrial sectors, often with Fortune 100 firms.
Education
EDUCATION, MEMBERSHIPS AND AWARDS
• Bachelor Degree in Economics, Coahuila State University
• Study abroad programs:
– Bishops University, Quebec, Canada - Business
– Universitá Degli Studi di Torino, Turin, Italy – Economics
• "Rookie of the Year" 2007: Cushman and Wakefield Mexico
• Active member community and charity groups (Monterrey/Saltillo, Mexico).
Transaction History
Here's a list of the most relevant transactions I have been involved in:
Carrier: 400,000 SF BTS for sale, Santa Catarina Monterrey
Carrier: 750,000 SF BTS for sale, Santa Catarina Monterrey
Eaton: 150,000 SF Reynosa, 15 years
Eaton: 180,000 SF renewal, Reynosa, 10 year
Superior Fibers: 200,000 SF lease, Saltillo, 15 years 2M allowance for relocation. Participated in the sale of the vacated bldg in Ohio.
Sanmina: Sale of 110,000 s.f. in Sabinas, and 200,000 s.f. Apodaca.
Delphi: 200,000 SF lease and purchase, Saltillo
John Deere: Ramoz Arizpe campus, land acquisition for 600,000 s.f. campus; managed the construction bid process.
GE: 130,000 SF lease, Saltillo.
Jarden: 130,000 SF disposition, Saltillo.
Magna: 110,000 SF lease, Allende
Lego: 400,000 SF BTS, Monterrey.
TRW: 150,000 SF lease, Reynosa.
Jabil: size reduction: 200,000 SF to 120,000 SF, Renosa
US Consultate: Relocation 2 cities Northeast Mexico.
Mabe: 220,000 SF sale, Torreon.