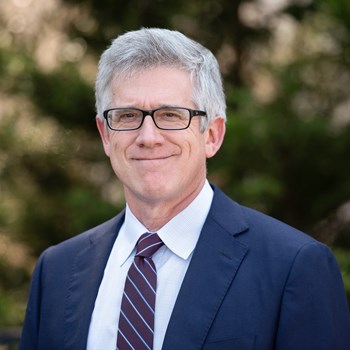 Specialties
Industrial, Investment, Land
Background & Experience
With over 30 years in the commercial real estate business in Wake and Durham Counties, Mr. Brown deals extensively in industrial/flex/R&D facilities and land. He works closely with landlords and sellers to develop and implement effective marketing plans for a wide variety of commercial properties. Mr. Brown also has extensive experience providing exclusive tenant and buyer representation services.
Education
Mr. Brown earned a BS degree at the University of North Carolina at Chapel Hill while on a football scholarship.
Professional Associations & Designations
Professional Designations: Society of Industrial & Office Realtors (SIOR): Specialist, Industrial Real Estate: The SIOR designation is awarded to individuals who have met rigorous requirements based on their outstanding knowledge of the commercial real estate industry, professional and educational background and adherence to ethical standards. There are only 2,830 SIOR members world-wide and only 92 members in the state of North Carolina. Mr. Brown has been an associate member since 1990. Certified Commercial Investment Member (CCIM): Over 240 hours of graduate level class work, transaction documentation and comprehensive examination are required to achieve the CCIM designation. Of 125,000 commercial real estate practitioners nationwide, only 7,900 hold the CCIM designation. Mr. Brown achieved his designation in 1988. Professional Affiliations & Organizations: NAI Global: Carolantic has been the Raleigh/Durham affiliate for NAI Global since 1982. This network enables us to assist clients in multi-market expansions or dispositions throughout the world. North Carolina Economic Developers Association: State-wide organization of economic development professionals involved in the recruiting and retention of companies. Triangle Commercial Association of Realtors (TCAR): An organization of licensed commercial real estate brokers, enabling members to advance their education and knowledge of issues impacting commercial real estate on local, state and national levels. CoreNet Global: CoreNet Global is a dynamic, fully developed global network of professionals who create strategic value for their enterprises by advancing knowledge, connecting people and promoting personal excellence. Awards: 2015 Realtor of the Year: Awarded by the Triangle Commercial Association of Realtors, this is the highest honor given by the association and indicates the recipient has the highest principles, dedication to the Code of Ethics of the Association and most importantly, has the principals of good real estate practice. NAI Global Elite: Awarded by NAI Global for being a top performer and top producer based on production in 2014 & 2009. Movers & Shakers: Awarded in 2010 to up and coming business leaders in the Triangle, by Business Leader Media. Triangle Commercial Association of Realtors (TCAR): Frontier Awards: Awarded the Lifetime Million Dollar Sales Club and Lifetime Million Dollar Industrial Leasing Club. Also awarded the following: Million Dollar Sales Club in 2005, 2006, 2007, 2008, 2009, 2010, 2011 & 2012; Million Dollar Office Leasing Club in 2005 & 2006; Million Dollar Industrial Leasing Club in 2008, 2009, 2010, 2011, 2012, 2013 & 2015; Million Dollar Land Sales Club for 2010. One of five to be given the Trailblazer Award in 2008. Carolinas Chapter of SIOR: Received award for 2005-2006 Largest Industrial/Land Transaction. Received awards in 2002 and in 2004 for Largest Dollar Value Referral, Single Transaction. Also received the 2002 award for The Largest Dollar Value Transaction Between Two SIOR Brokers in the Carolinas. Triangle Business Journal's Space Awards: Received 2005 Top Real Estate Sales award. Triangle Commercial Real Estate Women (TCREW): Received 2001 "Best Professional Service" Award at the annual TCREW Champion Awards. The Business Journal's REDY Awards: Received awards for Top Industrial Lease (Third Place) in 2000 and in 2002. Received award for Top Industrial Lease (First Place) in 1998. CoStar Group: Designated as a Top Power Broker in 2003, 2004, 2005, 2006, 2008, 2010, 2011, 2012, 2013, 2014 & 2015.
Transaction History
Select Client List: • Alcatel: Represented Alcatel in selling their 232,000 square-foot R&D/Manufacturing facility, and in locating a 90,000 square-foot Class 'A' office space to lease in Raleigh, NC. • Keystone Corporation: Represented Keystone in marketing and leasing over 600,000 square feet of class 'A' warehouse space and 1,200,000 square feet of R&D/Office/Flex space in Durham, NC. • Lockheed Martin: Represented Lockheed Martin in securing a 12,000 square-foot Class 'A' office space in Research Triangle Park, NC. • International Paper: Represented the client in selling a 168,000 square-foot manufacturing plant in Durham, NC. • John Deere: Represented John Deere in a statewide search for a distribution center. Finalized a lease for 320,000 square feet in Benson, NC. • Sanmina-SCI: Represented client in leasing a 450,000 square-foot manufacturing/distribution center in RTP, NC. • Liberty Property Trust: Represented client in acquiring a 536,000 square-foot portfolio. • STAG Industrial: Represented client in industrial investment purchase of 290,000 square feet in Creedmoor, NC and 383,500 square feet in Mebane, NC. • Ferguson: Represented client in leasing multiple warehouse and flex facilities.