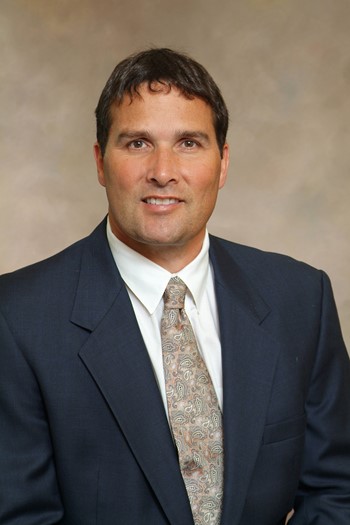 Background & Experience
Donnie has been behind some of Baton Rouge's most successful developments, with a greater portfolio across South Louisiana.
His passion for real estate and development is apparent; maybe this is why DJRE's business partnerships and client relationships tend to be long term. People who work with Donnie enjoy the enthusiasm that has made him successful.
Donnie has bought, sold, built and renovated as much property as nearly anyone in the Capital Region. In his nearly 25-year career, Donnie has developed over one million square feet of commercial, retail, office and multi-family property.
Recognizing that every property, situation and client is different, Donnie sees that each new experience brings its own unique challenges and circumstances. When others skim the surface, he digs in. With creativity, dedication and diligent problem solving, Donnie is able to make deals work.
His first major business ventures included the purchase of what would later become the original Spectrum Fitness Clubs on Perkins Road and Monterrey Drive in Baton Rouge. Spectrum's success led to more locations, and more real estate dealings. Having found his true passion, Donnie began working for Latter & Blum Commercial and was a quick study learning from senior agents. He left L&B and spent a few more years with Realty Management Services, before finally founding Donnie Jarreau Real Estate in 1998.
Since then DJRE has vastly expanded its commercial brokerage team and portfolio, created and nurtured a residential division to $40 million in annual sales, and spawned hundreds of new and rehabilitated developments ranging in size from 5,000 to 150,000 square feet.
Many of his projects, like Southdowns Shopping Center, Perkins Road Hardware redevelopment, and Eastbank Shopping Center have been diamond-in-the-rough properties that, once reenergized, have helped transform entire neighborhoods and streetscapes.
Donnie has had several new development successes as well. Just down the street from Southdowns, the 50,000 square-foot Perkins Palms mixed-use development is a successful ground up project completed by DJRE in 2007. More recently he teamed up with the Gulf Coast Housing Partnership to develop the 100-unit Elysian, a workforce housing complex designed to accommodate a wide array of mixed-income residents in Mid City Baton Rouge.
In 2012 DJRE further expanded its capabilities when Donnie Jarreau Property Management merged with Excel Property Management. The combined team now handles a portfolio of over 1.7 million square feet of property.
Outside the office, Donnie is a valued community member who volunteers with a variety of local organizations. He currently serves on the board of the Baton Rouge Growth Coalition, is Board President of the Options Foundation, which provides housing and services to the mentally ill, and has been a committed mentor in the Kids Hope program for many years. Donnie also founded Everyone Plays Sports Foundation, a non-profit organization that donates sports equipment to local schools and addresses child obesity issues.
Donnie is a lifelong Baton Rouge area resident and proud father of five children.