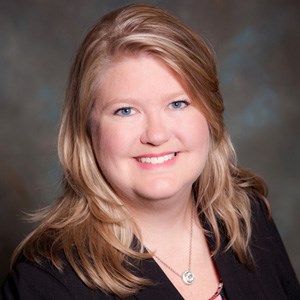 Deb Stevens
Brokerage Operations Manager / Marketing Director
NAI Shames Makovsky
1400 Glenarm Place, Suite 100
Denver, Colorado 80202
United States
T +1 303 565 3015
dstevens@shamesmakovsky.com
Specialties
Marketing
Background & Experience
Deb Stevens has over 17 years of commercial real estate experience in the areas of marketing, operations, lease and sale administration, business development, property management and appraisal. Since joining NAI Shames Makovsky in 2009, Deb has worked to create an overall marketing platform for the company and a long-lasting brand within the community. Her current responsibilities include managing all brokerage operations from process and procedures to personnel along with managing all company marketing and branding. Deb's prior positions with the company included executive assistance to co-founder and owner, Evan Makovsky, and marketing, business and transaction coordination for a premier office leasing team with over 30 active listings.
Prior to joining NAI Shames Makovsky, Deb worked for over three years at a regional real estate firm in Denver, Frederick Ross Company, where she was the Business Pursuit Specialist. She was responsible for the writing, design and production of comprehensive proposals and presentations for new business pursuits within the brokerage department ranging in size from small stand-alone buildings to large multi-million square foot, skyrise building portfolios. She also worked very closely with the marketing department on branding and design of all collateral that she produced as well as with the research department on writing, designing and producing quarterly market reports.
Other experience includes working as an on-site Assistant Property Manager for a Denver-based developer, Loup Development, and a Marketing Assistant for Trammell Crow Company – Airport Facilities Development Team at its corporate headquarters in Dallas, Texas.
Experience
2016 – Present: Operations Manager & Marketing Director, NAI Shames Makovsky, Denver, CO
2012 – 2016: Executive Assistant & Marketing Director, NAI Shames Makovsky, Denver, CO
2009 – 2012: Brokerage Assistant & Marketing Manager, NAI Shames Makovsky, Denver, CO
2006 – 2009: Business Pursuit Specialist, Frederick Ross Company, Denver, CO
2005 – 2006: Assistant Property & Marketing Manager, Loup Development, Denver, CO
2003 – 2004: Marketing Assistant, Trammell Crow Company, Dallas, TX
2002 – 2003: Data Analyst, McLennan County Appraisal District, Waco, TX
2002: Communications Intern, State of Texas - Office of the Comptroller, Austin, TX
Education
Bachelor of Business Administration degree in Real Estate and Public Administration, Baylor University, Waco, TX