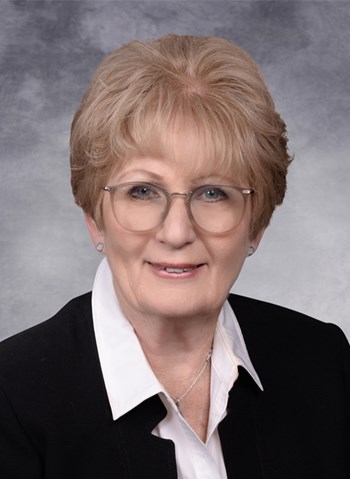 Specialties
Retail, Industrial & Investments
Scope of Experience
With 40 years of experience in the Commercial Real Estate Industry throughout the greater Southern California market area, and ten of those years were in Colorado. This experience includes representation of many National and Regional Tenants and Developers, both corporate and private.
Based on experience with Corporate Real Estate and private commercial brokerage, I, along with team members, have guided tenants, developers, owners, and investors to make well-informed decisions.
Background & Experience
Vice President of NAI Capital September 1999 to present
Owner/Operator CCS Commercial Brokerage 1994 to 1999, a boutique firm that focused on Retail, Developer, Investor, and non-profit clients. Merged with NAI Capital.
Senior Associate Lee & Associates focused on Retail Tenants and Developers from 1991 to 1994.
Vice President Tower Group Denver Colorado from 1987 to 1991. Developed a specialty center in Parker, Colorado, and a specialty mall in Colorado Springs. Represented both regional and national tenants throughout Colorado.
Real Estate Representative Safeway Stores Downey, CA 1983 to 1987. Worked closely with Landlords and with Corporate in the disposition of locations once occupied by Safeway. I was responsible for the closing of some locations. In addition, did store locations primarily in the Inland Empire.
Real Estate Representative Stater Bro's Market Colton, CA 1979 to 1983. Research and Development of stores in the Inland Empire. Worked closely with developers, with the brokerage community in securing and developing several shopping center locations. In addition to the development of the project, I managed the center until the in-line shops and pads were sold.
Education
Real Estate Certificate in Advanced Financing, Business Law, Management, Appraisal and Development Chaffey College
BA in Business Management from Citrus College.
Certificate of competition in retail Management and Development given by International Council of Shopping Centers.
Professional Associations & Designations
Currently, serve on 2 Non-Profit boards
International Council of Shopping Centers (ICSC)
Association of Corporate Real Estate Executives of Southern California (A.C.R.E)
T.E.A.M. Referral Network
Voted by Women in Real Estate as recommended by Safeway Stores for the top producer of the year.
Top Broker for the Tower Group for four years.
Top Broker for Lee & Associates for three consecutive years.
Capital Club NAI Capital
Transaction History
Safeway Stores
Dunkin Donuts
Stater Bros Stores
Hallmark
McDonald's
Jack-N-the Box
Carl's Jr
Hancock Fabric
True Value Hardware
Avery Paper
Ben Franklin Stores
ITT Trade and Vocational School
Ace Hardware
Fontana School District purchase of land
Super Duper Video
Texas Roadhouse
Dutch Bros
Developed and Leased specialty mall Tiffany Square, Colorado Springs Landmark
Parker Colorado developed a strip center with a theater, bowling center, and sundry small shops for Landmark.
Sold 7 acres to the Fontana School District
Office project downtown Denver managed, leased, and sold for the Tower Group.
Sold two properties for Calvary Chapel Diamond Bar and bought several properties for Calvary Chapel Chino valley in addition to several other church congregations throughout the Inland Empire.
Sold 1 acre in Colton
Worked on Renaissance Market Place
Dunkin Donuts in the purchases, leasing of the existing building, Ground leases, and build-to-suits.
Several Safeway and Staters in Southern California.