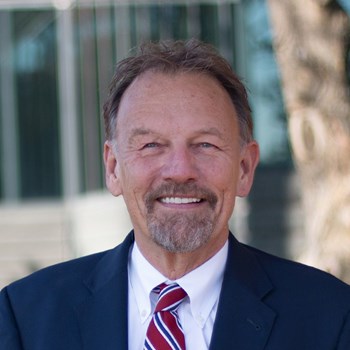 David Petersen
Chief Executive Officer
NAI Hiffman
One Oakbrook Terrace Suite 400
Oakbrook Terrace, Illinois 60181
United States
T +1 630 693 0691
dpetersen@hiffman.com
Background & Experience
David Petersen is the Chief Executive Officer of NAI Hiffman, with a strong focus on identifying client challenges and aligning requirements to solve them through strategic business, financial, and operational objectives. This includes delivering leasing, management, capital markets, project services, research and marketing services to achieve each clients' goals. David's business philosophy is based on creating a cohesive and integrated real estate delivery platform along all business lines. In addition to overseeing the operational aspects of the firm, he is actively focused on growing the firm's client roster, enhancing its financial performance and supporting recruitment and retention efforts of its top talent throughout the company.
Prior to joining NAI Hiffman, David worked at the Trammell Crow Company where he oversaw the delivery of the firm's broad spectrum of management services to institutional clients. Responsible for team creation and organization as well as new business development, David secured more than 15 million square feet of new leasing and management assignments throughout his tenure there.
Prior to joining Trammell Crow, David was Senior Managing Director with Insignia/ESG's Chicago office. He was responsible for the Midwest Property Management Group which included the firm's Chicago, Detroit and St. Louis operations. During his leadership, the Midwest portfolio grew three-fold.
David's career in real estate spans more than 30 years and covers several disciplines within the industry including property management, construction, and redevelopment. He has built an impressive client roster that includes Blackstone, Franklin Street Partners, Griffin Capital, High Street Realty Group, ML Realty Partners, Nuveen, PRG, LaSalle Investment Management, TA Realty, and UBS among many other highly regarded clients.
Education
A Vietnam veteran, Mr. Petersen has completed real estate course work at the University of Wisconsin to obtain certification in construction management and warehouse work flows.