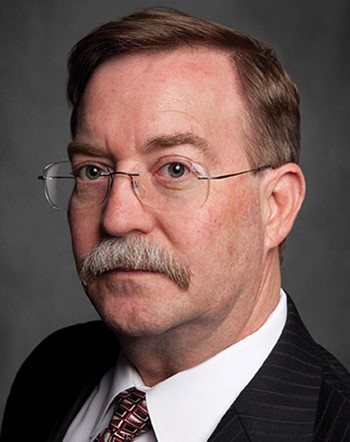 David Moore
Senior Vice President
NAI Capital - Ontario
800 N. Haven Ave. Suite 400
Ontario, California 91764
United States
T +1 951 346 0811
dmoore@naicapital.com

License 00763044
Specialties
Development, Investment, Retail
Scope of Service Experience
Mr. Moore has over thirty six years of experience in various fields of commercial real estate. His career has included title insurance, development, brokerage services, property management and project management. Mr. Moore is a generalist but specializes in corporate representation for new locations as well as disposition of owned assets. His knowledge of corporate culture and ability to solve their problems makes him an invauable part of the real estate team. Transactions and development completed in his career exceeds $2 billion.
Background & Experience
Mr. Moore is a principal in various general partnerships and a corporation that own and/or develops commercial real estate.
His development background makes him one of the top brokers in Southern California for redevelopment projects. He is/has provided project management to The County of Riverside Economic Development Agency, the City of Riverside Economic Development Agency and National Orange Show Events Center and Arrowhead Central Credit Union to assist the agencies and corporation in delivering over $100 million in projects.
Prior to joining NAI Capital Inc., Mr. Moore has spent over 28 years in commercial real estate development with an emphasis in public projects and redevelopment projects. He owned and managed a commercial brokerage company specializing in corporate representation. He was also the property manager for Stater Bros. Markets and managed 105 shopping centers, while in their employment.
Education
Attended California Polytechnic University at Pomona
Licensed California Broker
Broker of Record, Reliance Pacific Properties, Inc.
Advanced Toastmaster Bronze
Professional Associations & Designations
State Court appointed Receiver
Expert witness with trial and arbitration experience
Member of NAI Global's National Corporate Real Estate Team
Past President of the Portuguese American Club
Past Chairman and curent board member Family Service Agency of San Bernardino
Committee Member of the Arrowhead Federal Political Action Committee
Tennessee Squire since 1992,
Member of Redlands Unified School Districts' "Chain Gang"
2000 Who's Who in Executive and Professionals
Charter Member of Toastmasters International Club 6972
Trustee of Arrowhead Scholarship Foundation
Transaction History
1. 3033 Cleveland Avenue, Santa Rosa, California
102,000 square foot office building
SaleValue-$12,500,000.00
Represented-Redwood Credit Union
2. 14050 Day Street, Moreno Valley, California-
60,000 square feet on 8 acres
Consultant and project manager for a $25,000,000.000 tire recycling facility-BAS Recycling
3. National account manager for Unison, the nation's largest independent wireless landlord.
Manage brokers nationally to acquire wireless real estate assets
4. The Fox Theater, Riverside, California
65,000 square foot, 1,648 seat historical theater renovation project, including commercial space. Project cost $25,000,000.00
Representing- City of Riverside, Economic Development Agency
5. Jurupa Self-Sufficiency Center, Rubidoux, California
52,090 square foot Department of Social Services Office Building
Project cost $15,000,000.00
Representing- County of Riverside, Economic Development Agency