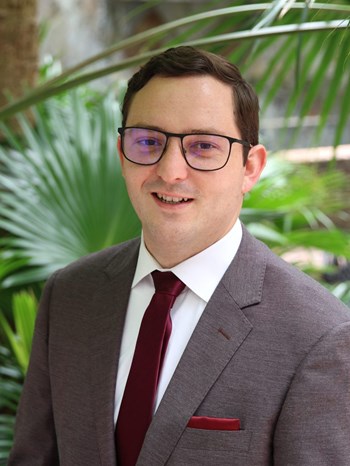 Background & Experience
Daniel is a Louisiana native with comprehensive market intelligence across the state. He is best known for developing the only proprietary industrial and hospitality database within his market. This dataset enables out of state entities access to a tertiary market traditionally lacking transparency. By coupling this system with cutting edge technology, such as Argus Enterprise and Arc Gis, clients are guided through today's fluid commercial market mitigating risk while maximizing return.
After a $1 Billion-dollar collapse of a community based bank, Daniel provided advisory services to regional and national banks, private investors, and underwriters across a plethora of asset types. This was accomplished through the assistance of his team in aggregating market data to reconstruct financial statements to provide an opinion of value. The determined values were used as guidance in the acquisition of CDOs at FDIC auctions. Upon the liquidation of an assets, he would assist in its timely disposition. He has successfully brokered assets acquired as a result of collateral liquidation for the following firms; Beal Bank, Directed Capital, Midwest Servicing, and Summit Investment Management.
His leading role in the market has been acknowledged by the following accolades; New Orleans Rising Star, Gold Production Award, and Special Purpose Sale of the Year (212 Loyola Ave. @ $32,300,000). Daniel is also a featured instructor for several international organizations such as CCIM Institute, a global organization for commercial real estate's professional achievement, and ESRI, a supplier of geographic information system software.
Education
B.A., Financial Analysts with an Economics Minor, University Of New Orleans
Professional Associations & Designations
CID University Of New Orleans Alumni Association