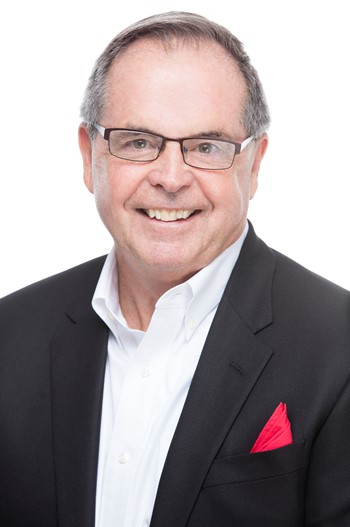 Specialties
Development, Financing, Industrial, Land, Lease Administration, Health Care / Medical, Mortgage, Research, Buyer Representation, Capital Markets, Corporate Communications, Facilities Management, Landlord Representation, Mapping / Demographics, Net Leased, Project Management, Special / Distressed Assets, Tenant Representation
Background & Experience
Dallas Paul has over 30 years of experience in commercial real estate and development. As the Senior Vice President of Dillin Corp, Dallas was instrumental in creating a joint venture between Dillin Development and Hill Partners. Working closely with Hill Partners to facilitate the leasing process, Dallas was vital in the launch of the Levis Commons Town Center. He also spearheaded the hotel and entertainment district projects at Levis Commons, valued at over $50 million. As the Director of Real Estate for The Andersons, Dallas helped to pioneer what is now Arrowhead Park. Currently, the park occupies over 4 million square feet of office and warehouse space while employing over 23,000 people. Dallas took the Andersons General store concept (160,000 square feet) to the Columbus, Dayton and additional Toledo markets. In 2013, Dallas joined Industrial Developers LTD/NAI Harmon Group as a Principal, and Principal Broker.
Currently, as the Principal Broker for NAI Harmon Group, he is focusing on several major multi-use developments in the Northwest Ohio area. Dallas has been involved in over 200 million dollars in transactions.
Education
• Bachelor of Science from Kansas State University
Professional Associations & Designations
• Toledo Board of Realtors • Ohio Association of Realtors • National Association of Realtors • ICSC
Transaction History
Dallas has been involved in over 200 million dollars in real estate transactions.
Strategic Clients
•Harmon Family Development
•Northcoast Restaurant Group
•Maumee United Methodist Church
•Fresenius Medical
•Advanced Engineering
•Glass City Athletics
•Toledo Lucas County Port Authority
•Hunger Hydraulics
•Sky Zone Indoor Trampoline Park
•Owens Corning
•Mancaves
•Pioneer Seed
•Spartan Logistics
•Anheuser-Busch
•Autoneum
•Apio/Greenline Foods
•Tri State Bank
•Frozen Specialties, Inc.
•Stone Properties/Columbus, Ohio
•Bob Evans
•Gateway Hospitality (Hilton Hotels)
•Signature Bank
•Bass Pro Shops
•Kroger
•St. Julian Fitness
•Target
•National Amusements
•Discount Drug Mart
•MARS Petcare
•Furniture Factory Outlet
•Pepsi
•Hilton
•Marriott
•Hyatt
•Meryl Lynch
•Levis Commons
•RG Properties
•Whirlpool
•Ameriprise
•Morgan Stanley
•Overland Industrial Park Development
•Project Red
•City of Defiance
•Huntington Bank
•Springfield Township
•Village of Whitehouse
•Dana Corporation
•Detroit Manufactoring Systems
•Hollywood Casino/PNG
•Best Western Hotels
Innovative Logistics