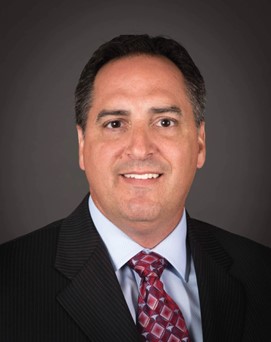 Cory Tyksinski
Principal Real Estate Broker/Manager
NAI Platform
14 Corporate Woods Boulevard Suite 100
Albany, New York 12211
United States
T +1 518 465 1400
M 15188578396
ctyksinski@naiplatform.com
Specialties
Industrial
Scope of Service Experience
While serving as principal broker and sales manager of NAI Platform, Tyksinski focuses on selling and leasing warehouse/distribution, manufacturing, and flex industrial properties.
Background & Experience
Tyksinski's 11 years of experience in customer service, sales and management provide an excellent platform on which he has built ten years of success in commercial real estate. He has received an Industry Service Excellence Award in 2000, 2003 and 2004 locally, acknowledging his achievements in some of the area's largest and most notable real estate transactions.
Education
Tyksinski received his bachelor's degree from the State University of New York at Oneonta.
Professional Associations & Designations
National Association of Realtors (NAR) Commercial and Industrial Real Estate Brokers (CIREB) CIREB President, Board of Directors - 2008 Greater Capital Association of Realtors (GCAR) New York State Commercial Association of Realtors (NYSCAR) Board of Directors - Guilderland Chamber of Commerce
Transaction History
SALE - 76,800 SF Store & Regional Distribution Center / Old Brick Furniture / $1,650,000
SALE - 112,000 SF Regional Distribution & Service Center / AP Wagner / $3,750,000
SALE - 27,000 SF Allsteel Office Furniture Dealership / Accent Commercial Furniture / $755,000
SALE - 14,400 SF Distribution Facility / Dollar Rent a Car / $550,000
SALE - Combined 330,000 SF of Three Former Retail Box Locations / Walmart / Husdson, NY, Gloversville, NY, North Adams, MA / $5,200,000
LEASE - 25,600 SF Industrial Service Building / Multi Year Lease
LEASE - 11,500 SF Office/Warehouse Space / Multi Year Lease
LEASE - 5,500 SF Warehouse Space / Multi Year Lease
LEASE - 28,000 SF Local Distribution Facility / FedEx Ground / 5-Year Lease
LEASE - 28,600 SF Local Distribution & Service Center / Safelite Auto Glass / 10-Year Lease
LEASE - 11,500 SF Steelcase Office Furniture Dealership / Business Environments by RAS / 10-Year Lease
LEASE - 15,470 SF Local Office & Distribution Center / United Refigeration, Inc. / 10-Year Lease
LEASE - 9,150 SF Thompson & Johnson Forklift / 7-Year Lease LEASE - 138,000 SF Manufacturing Facility / M&G Duravent / 10-Year Lease
LEASE - 256,000 SF Mattress & Box Spring Manufacturing Facility / Sealy Mattress Company / 15-Year Lease