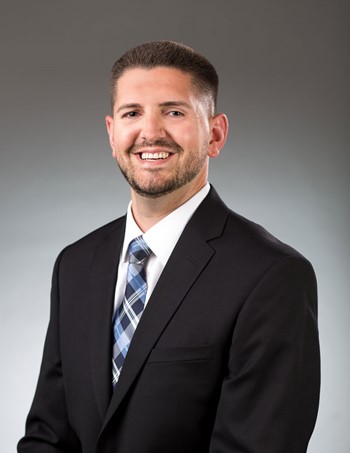 Cole Flanagan
Partner, Investment Specialist
NAI SunVista
6801 Jefferson Road NE Suite 200
Albuquerque, New Mexico 87109
United States
T 505 338 4107
M 505 235 7585
cole@gotspaceusa.com
Specialties
Accounting, Investment
Background & Experience
Cole Flanagan is a Commercial Real Estate Investment Specialist. His financial and business background enhances his ability to assist his clients in making sound decisions based on fundamental analyses. Cole's dedication to excellence in both his work and client relationships has resulted in more than $375 million in closed investment transactions over the past seven years. More importantly, it has earned him the praise, respect, and trust of his clients.
Prior to embarking on his career in commercial real estate with NAI SunVista ( formerly NAI Maestas & Ward), Cole worked as a senior tax consultant for Alvarez & Marsal Taxand, LLC, an international management consulting firm, providing public and private businesses—as well as high wealth individuals—with tax advice and solutions. Cole received his Bachelor's of Business Administration in Accounting from the University of Miami in 2008, and his MBA, focusing in finance and real estate, from Warrington College of Business Administration, Hough Graduate School of Business, at the University of Florida in 2009.
While pursuing his degrees, Cole worked for Grant Thornton, LLP where he developed his expertise in state and local tax practice, while assisting on compliance and consulting projects for banking corporations. Also, in conjunction with his studies, Cole began developing his federal and international tax consulting skills with Alvarez & Marsal Taxand, LLC in their international restructuring, business, and tax consulting division. Some notable clients included Terremark Worldwide, Inc., Telecom Italia, and North American Development Group, as well as many others.
Standing out from the crowd comes naturally to Cole. His commercial real estate clients benefit from his strong work ethic, customer service focus, attention to detail, business and financial knowledge and problem-solving skills.
Professional Associations & Designations
Commercial Association of Realtors New Mexico (CARNM), member, past treasurer
International Council of Shopping Centers (ICSC), member
National Association of Industrial and Office Properties (NAIOP), member
NAI Maestas & Ward, Top Producer, 2020, 2019, 2017, 2016, 2013
NAI Maestas & Ward, Outstanding Performance, 2018, 2015, 2014
NAI Maestas & Ward, Largest Transaction, 2018, 2016, 2014, 2013
NAI Maestas & Ward, Largest Single Consideration, 2020, 2017, 2015,
NAI Maestas & Ward Advisor of the Month, 31 Times
NAI Global Elite Performer, 2013
NAIOP Developing Leaders, board member, 2014 - 2016
New Mexico 40 Under Forty, 2015
New Mexico Bank & Trust, Board Member, 2020 - present