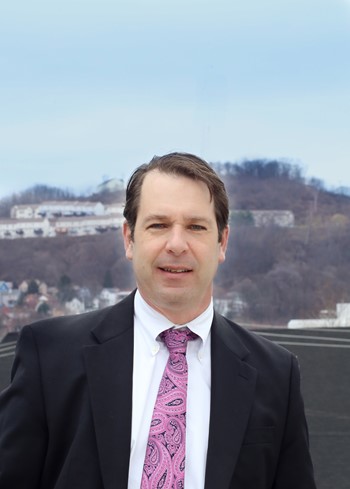 Scope of Service Experience
Chris is responsible for sales, leasing and business development for our Carnegie office. His main focus is industrial properties and tenant representation for Industrial and office properties.
Background & Experience
Chris has several years of leasing, sales and tenant representation experience in the downtown Pittsburgh corridor as well as having several years experience in the western Pennsylvania commercial real estate market.
Education
Chris graduated from the University of Notre Dame (89') with a B.A. in Business Administration majoring in Economics.
Professional Associations & Designations
Chris has his Pennsylvania Real Estate license and is a member in good standing.
Transaction History
Chris has done over a million square feet of leasing deals in his career. Chris closed over $12 million dollars in transactions in the 4th quarter of 2018.
Strategic Clients
PNC, Accenture, Comcast, Radio Shack, Morneau Sobeco, EQT,Maitri Medicinals, Mueller Industries, Sherwood Valve, 21st Century Cyber Charter Schools, MBO Holdings, Sprint, AIT, CAMSO, R and D Distributions, Pennstan Electric Wholesale, HAJOCA, Cedar Cove Investments, VBA, Platinum Fitness, Pennstan HVAC supply, Gallenstein Companies, Hounds Town.....