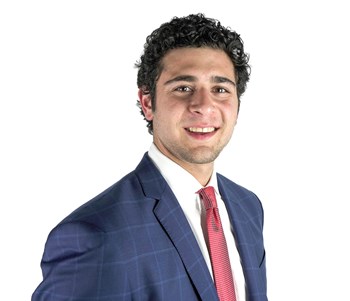 Background & Experience
Chase is an Executive Vice President at NAI Robert Lynn and specializes in Buyer/Seller Representation, Tenant Representation, and Institutional Leasing in the Brookhollow/Trinity Industrial submarket. Chase, a Dallas native, is a highly motivated, results-driven individual who is recognized for his tenacity, work ethic, and attention to detail. He is focused on market trends and providing high-quality service to his clients through a competitive advantage in the market. He and his partner, Robert Blankinship, personally track every acquisition, disposition, and lease of industrial space within the Brookhollow/Trinity submarket.
Chase joined NAI Robert Lynn after a successful four-year collegiate basketball career including three Conference-USA Championships and two NCAA Tournament appearances. Chase has taken the success and energy that he applied on the court into the commercial real estate marketplace. In just two years, Chase completed 115 deals – and the highest production volume in any broker's first two years at NAI Robert Lynn. In 2022, Chase was promoted to Executive Vice President, making him the youngest person to earn that distinction in the company's 60-year history.
Education
Middle Tennessee State University, BBA in Finance, Real Estate Concentration 2019
Professional Associations & Designations
D CEO Power Broker, 2021 & 2022
Kappa Sigma Housing Cooperation
St. Mark's School of Texas Basketball
Special Olympics Volunteer
Camp Ability