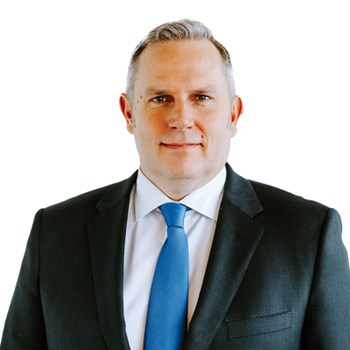 Specialties
Generalist, Investment
Scope of Service Experience
Industrial, retail and office leasing, investment sales and business sales.
Background & Experience
Chad is committed to his clients and NAI Commercial, entering the industry in July of 1997. Since that time Chad has completed hundreds of transactions including multi-million dollar investment property sales, business sales and hundreds of commercial leases ranging in size from 900 to 70,000 sq. ft.
In the rapidly changing market of Edmonton, Chad has also taken on numerous development projects as the exclusive representative. Many clients have found success through Chad's efforts in securing land and developing condominium projects, sale-lease back opportunities and multi-tenant developments or investments. Additionally Chad works with a number of businesses looking to sell, locate new properties or negotiate a favorable renewal on their behalf.
Education
Chad has attained the Certified Business Intermediary (CBI) designation through the International Business Brokers Association (IBBA). To achieve a Certified Business Intermediary designation, CBI's have gone through stringent educational coursework to prepare themselves for representing their clients in a professional and intelligent manner and have demonstrated a high level of competence in the business brokerage profession by successfully completing an examination, documenting professional and educational achievements and fulfilling prescribed standards of performance and conduct required.
Bachelor of Management Studies, University of Lethbridge.
Business Administration - Marketing Diploma, Northern Alberta Institute of Technology.
Professional Associations & Designations
Real Estate Brokers License
Member of the Realtor's Association of Edmonton Commercial Division
Member of CREA and AREA
Transaction History
Chad has been involved in the successful completion of 400 transactions over the past several years totaling over $82,000,000 in leasing value. He has completed numerous multi-tenant investment, business sales, land sales and owner user building sales ranging from $90,000 to $20,000,000.
Below are a few of Chad's most recent transactions:
73,361 sq. ft. in Northwest Edmonton representing the Landlord
53,324 sq. ft. in Northwest Edmonton representing the Tenant
32,750 sq. ft. in Southwest Edmonton representing the Landlord
32,709 sq. ft. in Northwest Edmonton representing the Landlord
25,122 sq. ft. in Northwest Edmonton representing the Buyer
10,000 sq. ft. in Acheson representing the Landlord
11,762 sq. ft. in West Edmonton representing the Seller
8,631 sq. ft. in Downtown Edmonton representing the Buyer
9,000 sq. ft. in South Edmonton representing the Landlord
28,988 sq. ft. in Northwest Edmonton representing the Landlord
28,800 sq. ft. in South Edmonton representing the Buyer
5,481 sq. ft. in South Edmonton representing the Seller
25,725 sq. ft. in South Edmonton representing the Landlord
4,800 sq. ft. in South Edmonton representing the Landlord
9,619 sq. ft. in North Edmonton representing the Landlord
3,564 sq. ft. in West Edmonton representing the Seller
23,937 sq. ft. in Northwest Edmonton representing the Landlord
3,626 sq. ft. in West Edmonton representing the Seller
4,841 sq. ft. in Alberta Beach representing the Seller
4,500 sq. ft. in West Edmonton representing the Landlord
4,060 sq. ft. in West Edmonton representing the Landlord
8,000 sq. ft. in South Central Edmonton representing the Seller
21,000 sq. ft. in Northwest Edmonton representing the Buyer
10,386 sq. ft. in Northwest Edmonton representing the Landlord
11,747 sq. ft. in Northwest Edmonton representing the Landlord
16,795 sq. ft. in Northwest Edmonton representing the Tenant
9,900 sq. ft. in Northwest Edmonton representing the Landlord