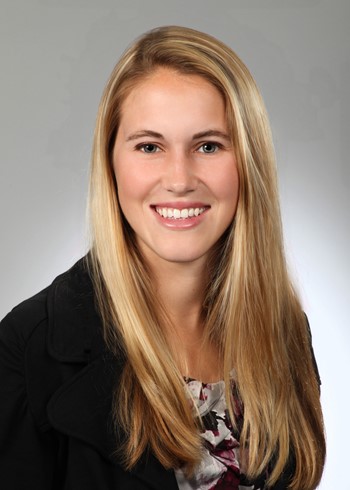 Catherine Goski
Associate
NAI DiLeo-Bram & Co.
1315 Stelton Road
Piscataway, New Jersey 08854
United States
T +1 732 985 3000
M 9083707074
cgoski@naidb.com
Scope of Service Experience
In her first year working in commercial real estate, Catherine completed 13 sale and lease transactions. She sold a 6,300 sf office building in Summit, NJ and two environmentally contaminated pieces of land, was actively involved in leasing a total of 50,000 sf of industrial and office space, and represented Investors Bank in an acquisition for a new branch in Cranford, NJ. Catherine was recently involved in the sale of a 5,100 sf retail strip center in Scotch Plains as well as an 18,000 sf, 5 - year industrial lease to the Barker Lounge in Cranford, NJ.
She has become active with local chambers of commerce and township officials in an effort to lay the groundwork for working with developers and focusing on transit village redevelopment projects such as her 4.5-acre listing in Garwood, NJ. Catherine has found the business to be very fast paced and feels that her educational background in research, teaching, and implementing new programs has proven to be an asset in assisting her clients in reaching their goals of disposing, acquiring and investing in commercial properties.
Background & Experience
Catherine joined NAI DiLeo-Bram & Co. in January 2013 after graduating summa cum laude and #1 in her class of the College of Natural, Applied & Health Sciences at Kean University. With a degree in Mathematics, she decided to explore working in the business world and immediately obtained her real estate license to partner up with her father as a commercial real estate agent.
During her undergraduate education, Catherine was asked to take part in several research programs working alongside professors from both Kean University and UC Berkley in promoting a brand new computer science pilot program for high school students and teachers across the country. In addition, Catherine was recruited to participate in organizing two Google sponsored events for computer science educators in NJ, co-authored a research study that was published in The Consortium for Computer Sciences in Colleges, and was co-author of the monthly newsletters for Kean's Computer Science Department.
Education
Kean University (Union, NJ) - B.A. Mathematics
New Jersey Real Estate Salesperson License
State of New Jersey Teacher of Mathematics
Global Women's Alliance: Changing the Way You do Business - 2014
SIOR Tri State Conference - 2014
Bisnow: Northern New Jersey State of the Market - 2014
Urban Land Institute: New Jersey Property Tax Appeals & Financial Opportunities - 2013
Bisnow: Northern New Jersey State of the Market - 2013
The Industrial Office & Real Estate Brokers Association: Developers Night - 2013
Retail Live: New York Event - 2013
Professional Associations & Designations
Cranford Chamber of Commerce
Mariah's Challenge
Autism Speaks
Relay For Life
Transaction History
LEASES
18,000 sf Industrial - 5 Year Lease (Cranford, NJ)
12,500 sf Industrial - 5 Year Lease (Kenilworth, NJ)
10,000 sf Industrial - 5 Year Lease (Garwood, NJ)
5,300 sf Industrial - 2 Year Lease (Kenilworth, NJ)
5,000 sf Industrial - 5 year Lease (Kenilworth, NJ)
4,700 sf Industrial - 2 Year Lease (Kenilworth, NJ)
3,500 sf Industrial - 3 Year Lease (Garwood, NJ)
3,300 sf Industrial - 3 Year Lease (Kenilworth, NJ)
3,000 sf Industrial - 3 Year Lease (Clark, NJ)
2,400 sf Industrial - 1 Year Lease (Kenilworth, NJ)
2,400 sf Industrial - 3 Year Lease (Kenilworth, NJ))
2,200 sf Industrial - 4 Year Lease (Scotch Plains, NJ)
2,000 sf Industrial - 3 Year Lease (Kenilworth, NJ)
3,500 sf Office - 5 Year Lease (Cranford, NJ)
2,500 sf Office - 2 Year Lease (Cranford, NJ)
2,000 sf Office - 7 Year Lease (Springfield, NJ)
1,000 sf Office - 2 Year Lease (Springfield, NJ)
1,000 sf Office - 2 Year Lease (Mountainside, NJ)
850 sf Office - 3 Year Lease (Springfield, NJ)
Sales
0.44 Acres - Land (Cranford, NJ)
0.34 Acres - Land (Cranford, NJ)
6,300 sf. - Office Building (Summit, NJ)
5,100 sf. - Strip Mall (Scotch Plains, NJ)
Strategic Clients
Investors Bank