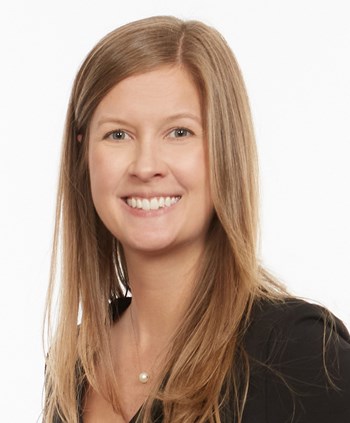 Caroline Peck
Marketing Director
NAI Heartland
4400 College Boulevard Suite 170
Overland Park, Kansas 66211
United States
T +1 913 956 5814
caroline@nai-heartland.com
Specialties
Marketing
Scope of Service Experience
Caroline joined NAI Heartland as Marketing Director in May of 2016. In this role, her responsibilities include managing the company's marketing efforts, designing electronic and print materials, formulating marketing plans and strategies and managing the company website and media relations.
Background & Experience
Caroline started her career in the commercial real estate industry in January of 2013 as a Client Services Assistant for CBRE and was quickly promoted to Graphic Designer. Caroline was responsible for the design, layout and production of a wide variety of marketing materials including interactive PDFs, presentations, placemats, brochures, newsletters, infographics and branding initiatives. Caroline also created and maintained the Kansas City office home page, property pages, team pages, professional profile pages and email marketing campaigns. After spending over two years at CBRE, Caroline worked as a freelance designer for a variety of clients and soon joined Samson Dental Partners as Marketing Coordinator. In this position, Caroline was responsible for creating digital and print marketing materials for customer and recruiting needs, updating and maintaining the company internal and external websites and a variety of other marketing and administrative tasks.
Education
Caroline graduated cum laude from Park University in 2012 with a Bachelor's degree in Graphic Design.