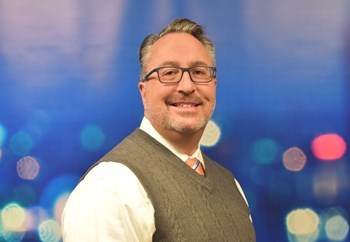 Carl Berman, CCIM, MiCP
Managing Director
NAI Elite
901 Farmington Avenue, First Floor
West Hartford, Connecticut 06119
United States
T +1 877 327 3755
M 18608413821
cberman@naielite.com
Specialties
Office, Retail
Scope of Service Experience
Mr. Berman has been actively involved in commercial real estate sales and leasing since 1999. Carl received his CT real estate broker's license in April of 2004. He earned the highly coveted CCIM (Certified Commercial Investment Member) designation in April 2005, an achievement realized by less than 6% of all commercial brokers nationwide. Carl also received his CBI (Certified Business Intermediary) designation from the International Business Brokers Association in December 2014.
Background & Experience
Carl's background proudly includes four years of service in the U.S. Navy during which he attained the rank of petty officer. A veteran of Desert Storm, Carl was based out of Oak Harbor, Washington where he had the opportunity to travel abroad including two extended deployments to the Mediterranean.
Honorably discharged from the military Carl began to pursue his bachelors of science at the University of Connecticut. Following his graduating in the Spring of 1997, Carl has been a partner in a retail business, COO of an estate planning firm located in Phoenix & Las Vegas and has since worked as a commercial real estate broker. Carl established NAI Elite, LLC in January 2010.
Education
Carl graduated from the Dale Carnegie Sales Advantage Program and the School of Business Brokerage during October 2009. He continually strives to expand his knowledge base and is currently pursuing a CLS (Certified Leasing Specialist) from ICSC (International Council of Shopping Centers).
Professional Associations & Designations
• NAI www.naiglobal.com
• CCIM www.ccim.com
• ICSC www.icsc.org
• IBBA www.ibba.org
• NAR www.realtor.org
Transaction History
Major Clients;
Airborne Express, Accutron, American Furniture, Bath Fitter, Burger King, Casual Curtain, Chefs Equipment Emporium, Connecticut Surgical Group, Corporate America Family Credit Union, Cost Cutter, CVS, Dexmet, Dunkin' Donuts, Epiq, Excel Fitness, Farmington Savings Bank, Firth Rixon, Fleet Bank, Frontex, International Paper, Long John Silver's, Max Muscle Nutrition, McDonald's, NAPA Auto Parts, New England Ski & Scuba, Phantom Fireworks, Pro Health Physicians, ProTraxx, Rite Aid, Snip-its, Sound Business Solutions, State Farm Insurance, Starbucks, Subway, Tile America, U.S. Postal Service, U.S. Firearms, Universal Hospital Services, UMass, Yellow Book, Webster Bank, Wendy's, Zimmer, Z-Medica