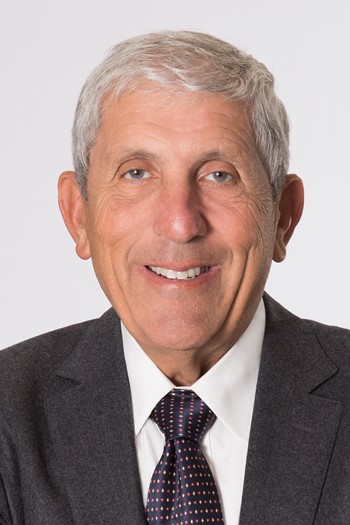 Scope of Service Experience
Burton D. Farbman, Chairman and Chief Executive Officer of Farbman Group, has over thirty years of experience in all aspects of commercial and industrial real estate. Founded in 1976, Farbman Group is involved in real estate development, asset management, property management, disposition of investment properties, consulting, finance, institutional sales, land acquisition, construction, and the leasing and sale of office, retail and industrial facilities.
Background & Experience
Mr. Farbman's involvement in real estate development includes projects totaling more than 10 million square feet and is highlighted by the following accomplishments:
Restoration of the Old Wayne County Building at a cost exceeding $30 million. It is the premier new development/redevelopment in downtown Detroit and was the recipient of a prestigious ULI award.
Development of the third tower of the luxurious Riverfront Towers Apartments in downtown Detroit.
Development of the new Detroit Field Division of the Drug Enforcement Agency in downtown Detroit.
Development of the new Social Security Administration Building in Royal Oak.
Development of several primary care satellite facilities for the Detroit Medical Center throughout metropolitan Detroit.
Development and implementation of land acquisition strategy for the new Comerica Park and the Ford Field.
Along with his development activities, Mr. Farbman oversees the property management of an office, commercial and industrial portfolio exceeding 15 million square feet, including it's most recent additions of the First National Building and Penobscot Buildings in downtown Detroit. Mr. Farbman also enjoys an ongoing relationship with General Motors by providing real estate support services with the Delphi spin-off.
Professional Associations & Designations
His professional affiliations include membership in the Urban Land Institute; the National Realty Committee; the National Institute of Real Estate Management; the Michigan Real Estate Association; the National Association of Corporate Real Estate Executives; the International Council of Shopping Centers; and the Detroit Board of Realtors. Mr. Farbman is also a member of the Chief Executives Organization; the World Presidents' Organization; the Detroit Presidents' Organization; and is past Chairman of the Detroit Chapter, Young Presidents' Organization.
Mr. Farbman serves as a Commissioner for the City of Detroit Zoological Parks and sits on the Board of Directors of: the Detroit Economic Growth Corporation; Thorn Apple Valley; the Detroit Zoological Society; the Economic Club of Detroit; the Detroit Legal News; and the YMCA of Metropolitan Detroit. Mr. Farbman is also a Steering Committee Member of the Urban Land Institute's Detroit Regional District Council. He is past President of the Detroit Club.