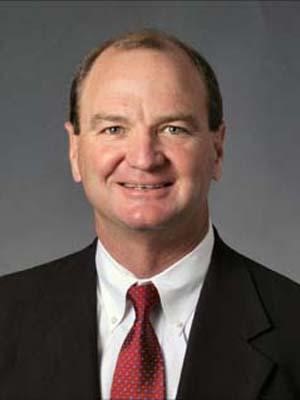 Scope of Service Experience
A resident of Baton Rouge since 1987, Britt may be best known as the winning-est coach in the 50 year history of men's golf at Louisiana State University. A former Southland Golf Coach of the Year and SEC Golf coach of the Year, Britt also personally captured six national championships in golf and revelry as an athlete.
Background & Experience
Prior to joining Latter & Blum, Britt's experience included positions at First City National Bank as a commercial real estate practitioner in Beaumont, Texas. His total dedication to customer service and his attention to detail have helped him to earn the same level of respect from his clients as Britt enjoyed from his students and peers as golf coach at LSU. Britt was Latter & Blum's Rookie of the Year award winner in his first year with the company.
Education
B.S., Business Administration, Oklahoma State University, 1979
Professional Associations & Designations
Greater Baton Rouge Association of Realtors (GBRAR) Louisiana Realtors Association Commercial Investment Division of GBRAR