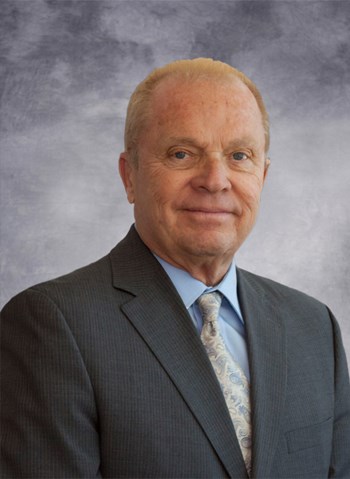 Specialties
Investment, Retail
Scope of Experience
Bert likes to describe his approach to Commercial Real Estate as 'big fish, little pond'. In just 11 years, Bert has clearly emerged as the preeminent leader of a team of Retail Real Estate specialists who dominate the North Los Angeles County markets consisting of the Santa Clarita Valley (Valencia, Newhall, Stevenson Ranch, Saugus and Canyon Country) and the Antelope Valley (Palmdale and Lancaster). Bert's team is the 'total retail brokerage package': They find and assemble the retail dirt; they bring it to the developers who buy it; the leasing team steps in and leases it up; then, the team handles the sale on exit.
Background & Experience
Bert joined NAI Capital in January of 2006 as Executive Vice President and Co-Manager of the Los Angeles North office located in Santa Clarita, Ca. Prior to NAI Capital, Bert was Senior Vice President with Grubb & Ellis Company LA North. Bert had emigrated from New York to Los Angeles in 1995 and immediately joined Grubb & Ellis as an associate in the virtually non-existent Retail Division. Bert likes to reflect on the fact that his market knowledge was also non-existent and on an early appointment with a prospective client, he had to ask directions from his office on Ventura Boulevard in Sherman Oaks to the client's office on Ventura Boulevard in Encino 8 blocks away. So it began. Bert, and team, have developed many millions of square feet of new construction retail projects ranging in size from 4,000 square feet to 600,000 square feet. Currently, the NAI Capital LA North Retail Team has approximately 3,000,000 square feet of 1st and 2nd generation leasing responsibility. In a mid-life career change, Bert became a commercial real estate sales person (and subsequently a licensed broker) in 1987, specializing in the sale and leasing of retail properties with the S.B. Schwartz, Inc., Commercial Real Estate Group in Great Neck, New York. Bert's career pre-real estate was as a corporate Operations Director for several major restaurant firms. Starting with McDonald's USA, Inc. in New York City at a time when they had fewer than 500 stores (they now have 30,000+), Bert was part of the 'fast track' management team that spearheaded expansion into urban markets including opening the very first of the 'townhouse' McDonald's units so common today in major cities. Subsequently, Bert worked in McDonald's International Division assisting with the openings of overseas units in Northern Europe. Bert's last assignment with McDonald's was as Vice President Operations for the Caribbean & Central America based in San Juan Puerto Rico. After McDonald's, Bert was a partner and operating head of several franchise ventures in the New York Metropolitan area, among them Popeye's and Church's Chicken.
Education
Bert attended the University of Maryland as part of his training as an Instructor in High Altitude Flight Physiology while serving in the United States Air Force. Bert also taught High Altitude Ejection Seat procedures and as part of his training successfully graduated from the US Army's 8th Infantry Airborne jump school in Wiesbaden, Germany And let's not forget Bachelor of Hamburgerology, McDonald's Hamburger University 1971
Transaction History
The Greens, Valencia, CA [4 acre Hilton Hotel development site Land Sale] Stevenson Ranch Plaza, Stevenson Ranch, VA [28,000 SF Investment Sale & subsequent value add leasing] *Riverview Center, Canyon Country, CA [50,000 SF SavOn Drug anchored Retail Center initial Land Sale and Leasing] *Walgreens Castaic Town, Castaic, CA [40,000 SF Retail Center Leasing & Investment sale * Hasley Crossroads Center, Castaic, CA [35,000 SF Mixed use Office/Retail center Leasing] Toluca Plaza, Toluca Lake, CA [25,000 SF Retail/Office Investment Sale] *Walgreens Center, Saugus, CA [20,000 SF Walgreens anchored center Land Sale and Leasing] *LA Fitness, Canyon Country, CA [5 acre land sale] *Seco Canyon Plaza 2, Saugus, CA [45,000 SF SavOn Drug anchored center initial Land Sale and Leasing] Bank of America corner, Ventura & Petit, Encino, CA [55,000 SF Land Sale for re-development] *El Torito Site, Mecca & Ventura, Tarzana, CA [15,000 SF Walgreens Re-development site Sale Kragen Palmdale Plaza Center, Palmdale, CA [35,000 SF Retail Investment] Todai Restaurant, Woodland Hills, CA [12,000 SF Restaurant Lease] Westridge Retail/Office Building, Valencia, CA [60,000 SF Investment Sale] Mountasia Entertainment Center, Valencia, CA [20 acre family amusement center Investment Sale/Leaseback] Guitar Center, Palmdale, CA [12,000 Leasing and subsequent Investment Sale] *Home Depot, Valencia, CA [20 acre Land Sale] *Soledad Commons Center, Canyon Country, CA [30,000 SF Retail Center initial Land Sale, Leasing and Investment Sale] *Summerhill Plaza, Valencia, CA [18,000 SF Leasing] *Bridgeport Marketplace, Valencia, CA [130,000 SF Leasing of this Bristol Farms anchored center] *Centre Pointe Marketplace, Canyon Country, CA [105,000 SF Initial Land Sale and subsequent Leasing of this Office Depot/Wickes Furniture anchored center] *Highridge Crossing, Valencia, CA [75,000 SF Initial Land Sale and subsequent Leasing of this Office Depot anchored center] *Seco Canyon Plaza 1, Saugus, CA [24,000 SF Center Initial Land Sale, Leasing and Investment Sale] *Baywood Center, Valencia, CA [8,500 SF Leasing and subsequent Investment Sale] Gap Building, Studio City, CA [Building Sale] RE/MAX, Studio City, CA [Building Sale] The French Quarter, Woodland Hills, CA [50,000 SF Office/Retail Investment Sale] Cuttermill Plaza, Great Neck, NY [52,000 sf Office/Retail Investment Sale] Brentwood-Whitehall Center, Pittsburgh, PA [250,000 sf Retail Investment Sale] The Pep Boys, Jamaica, New York [40,000 sf building sale] Staple's, Jamaica, NY [29,000 sf Building Sale] Morgan Square Mall, Enterprise, Al [110,000 sf Retail Investment Sale] * indicates a ground up development