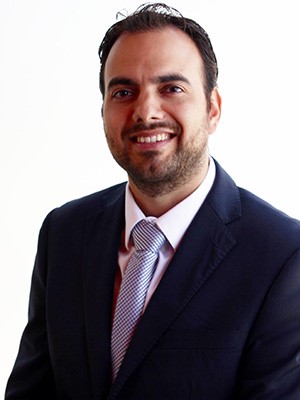 Arturo Valdes
Project Manager
NAI Mexico (Baja)
Blvd. Agua Caliente No.10611 PB Local 1, Edificio Centura, Col. Aviacion
Tijuana 22420
Mexico
T +1 664 971 0333
M 5216642871071
avaldes@naimexico.com
Specialties
Industrial, Investment
Scope of Experience
Mr. Valdes supports clients all throughout Northern Mexico with office in Tijuana and Monterrey. He has over seven years of diverse experience as an Industrial and Corporate Real Estate Broker. He has personally completed over 100 industrial transactions in all aspects of the transaction advisory tenant/buyer and owner representation. This include facility leases, purchases, build to suit construction, sale lease back and land transactions.
Mr. Valdes has been in NAI Mexico since 2011 and as Senior Project Manager he has completed over 10 million square feet of industrial transactions.
Mr. Valdes provides transaction advisory to corporate and domestic firms all throughout Northern Mexico, including: Tijuana, Monterrey, Cd Juarez, Saltillo-Ramos Arizpe, Chihuahua, Guadalajara and Torreon-Gomez Palacio.
Background & Experience
2011-YTD: NAI MEXICO.

Senior Project Manager

DEC 2008- AUG 2010: GRUPO ABINSA S.A. DE C.V.

(Steel Service Center, $240M sales

)

Monterrey, Mexico.

Project Manager
Responsible for managing ten industrial accounts (Prolec GE, Caterpillar, Whirpool, Mabe, Butler, Building Systems, Magna, ZF Sachs, John Deer and Prime wheel) with their inventory control, coordinating shipments, negotiating prices, conducting market research, implementing lean projects for the customer and data analysis such as forecasting future sales.
Prospected new customers. Successfully grew the sale revenue from $1.2 million per month to almost $2 million per month.
Education
University of San Diego: MBA with Real Estate concentration

Instituto Tecnologico y de Estudios Superiores de Monterrey: Master in Finance

Instituto Tecnologico y de Estudios Superiores de Monterrey: B.S in Industrial Engineering
Transaction History
Success Stories Industrial Leasing:
- Autoliv Safety Technology 181,700 SF / FRISA
- Delphi Connections System 179,700 SF / PROLOGIS
- Space Bag 154,000 SF / PRUDENTIAL
- Tegrant Co. Tijuana 125,000 SF / CPA
- Ontex 175,456 SF / LOCAL LANDLORD
- C & J Tech 175,655 SF / LOCAL LANDLORD
- Tegrant Co. Guadalajara 42,000 SF / DAMNOV
- Jangho Curtain Walls 267,000 SF / CPA
- Benchmark 248,200 SF / LIM
- Pacer Technologies 77,472 SF / LIM
- Wencor 83,765 SF / PRUDENTIAL
- Visual Group 62,830 SF / LIM
- Nail 87,226 SF / LIM
Industrial Land Sale
- Garita Otay 3,500 m2 / LOCAL LANDLORD
- Tocabi 15,104 m2 / USER OWNED
- Apodaca 220,000 m2 / LOCAL LANDLORD
Industrial Facility Sale:
- KMC Rubber 90,000 SF / USER OWNED
- Sparkletts 25,000 SF / LOCAL LANDLORD
- Kyomex 189,875 SF / USER OWNED
- Stant 45,000 SF / USER OWNED
Build to Suit Facility:
- GBox 79,654 SF / EL FLORIDO
- Henniges 330,000 SF / LAS AMERICAS