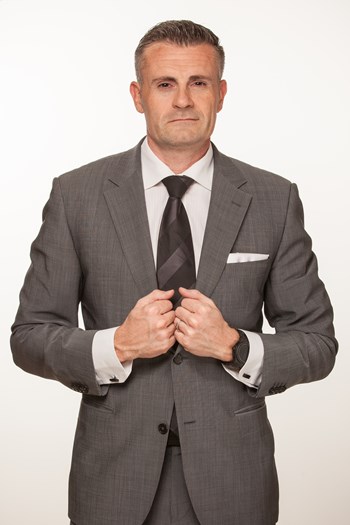 Anders Graciano
Vice President
NAI Vegas
6064 S Durango Drive
Las Vegas, Nevada 89113
United States
T 702-383-3383
M 702-443-2881
agraciano@naivegas.com

License S.0179938.LLC
Specialties
Hospitality & Multi-Family
Background & Experience
I'm a hospitality and multifamily specialist at NAI Vegas. I have an extensive background in international business consulting and commercial real estate. I was born and raised in Copenhagen, Denmark. After attending business school, I worked in sales for 8 years including 3 years as head of sales for a large German I.T. distribution company, which lead me to join the Danish branch of a US I.T. distribution company.
I then started my own consulting business advising international companies that intended to expand throughout Europe. In 2010, I visited Las Vegas for the first time and fell in love with the city; the rest is history. I saw great opportunities in taking my experience and entrepreneurial skills from across the Atlantic and applying it to the US where I started a consulting company.
I then transitioned to commercial real estate where I completed the circle of services I offer to my clients in creating wealth through real estate investments. I bring a unique international business and financial perspective to my clients as well as being conversant in five (5) different languages.
In 2019 I made Las Vegas hospitality history when I orchestrated and closed the sale of a Hampton Inn by Hilton at the highest price ever recorded per door for a non-casino hotel property.
I enjoy spending time with my wife and daughter and I'm a HUGE soccer fan.