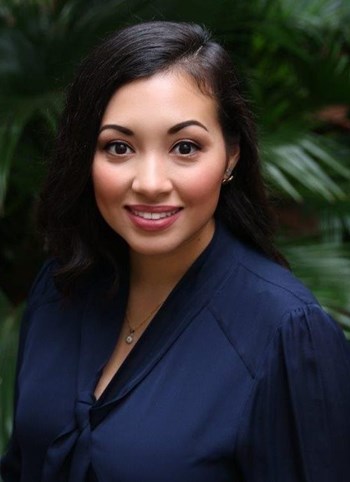 Background & Experience
Aileen is a native New Orleanian and a passionate advocate for improving the city by affecting change in urban markets. She brings an invaluable, diverse and global perspective through her Nicaraguan heritage, Spanish fluency and bachelor's degree in international business from the University of New Orleans.
Prior to joining NAI Latter & Blum, Aileen worked for a real estate private equity firm where she was instrumental in the purchase, management, and development of a 28,000 SF building near the key intersection of Bourbon Street along the revitalizing Canal Street corridor.
Aileen is a member of the New Orleans Metropolitan Association of Realtors and the Hispanic Chamber of Commerce.
—————————————————————————————–
Aileen es nativa de Nueva Orleans y es una apasionada defensora de mejorar la ciudad al afectar el cambio en los mercados urbanos. Ella aporta una invaluable, perspectiva diversa y global a través de su herencia nicaragüense, su fluidez en español y su licenciatura en negocios internacionales de la Universidad de Nueva Orleans.
Antes de unirse a NAI / Latter & Blum, Aileen trabajó para una firma de capital privado de bienes raíces donde fue instrumental en la compra, gestión y desarrollo de un edificio de 28,000 pies cuadrados cerca de la intersección clave de Bourbon Street a lo largo del revitalizante corredor de Canal Street.
Aileen es miembro de la Asociación Metropolitana de Agentes de Bienes Raíces de Nueva Orleans y de la Cámara de Comercio Hispana.