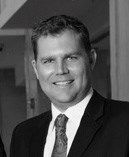 Background & Experience
Peter Breitlander is the co-founder and co-owner of both KRAIN Costa Rica and KRAIN Chicago. He is a U.S. accredited real estate broker with 16 years of experience, and he recently completed his 1000th real estate transaction. Peter was the managing broker for the KRAIN Chicago office from its inception in 2006 to 2014, when he founded KRAIN Costa Rica.
Peter is currently the managing broker for the KRAIN Costa Rica offices and team leader of KRAIN's Commercial Division. As team leader, Peter is responsible for structuring deals and negotiating key terms and conditions. Peter's experience benefits his clients by helping them achieve their real estate goals while maximizing profit and minimizing risk.
Peter has been honored repeatedly by the Chicago Association of Realtors for being in the top 1% all of realtors for transactions and sales volume. Peter was fortunate enough to receive this prestigious award every year from 2009 to 2013.
Professional Associations & Designations
Peter is a member of the National Association of Realtors (NAR), the Illinois Association of Realtors (IAR), the Chicago Association of Realtors (CAR), the Costa Rica Global Association of Realtors (CRGAR), and La Cámara de Corredores de Bienes Raíces (CCCBR). Peter has his GRI Certification from the Graduate of Real Estate Institute, has his Certified International Property Specialist (CIPS) designation, and is in process of obtaining his CCIM designation.