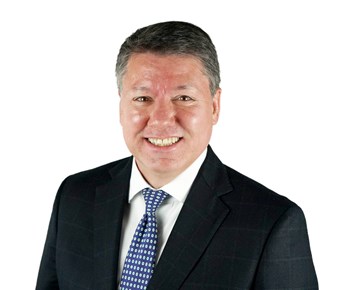 Michael Denton
Senior Director, Corporate Services
NAI Robert Lynn
4851 LBJ Freeway, 10th Floor
Dallas, Texas 75244
United States
T +1 214 256 7131
M 19728093352
mdenton@nairl.com
Specialties
Corporate Services
Scope of Service Experience
Michael Denton serves as Senior Vice President of Capital Markets for NAI Robert Lynn. Since 2001 Denton has dedicated his career to tenant representation, specializing in establishing corporate service clients and managing their real estate needs nationally and globally.
Denton believes that multi-market corporations should seize the opportunity to leverage their real estate portfolio through the brokerage commissions that are customarily paid to real estate professionals. Rather than simply using a one-off local broker for each transaction, Denton's clients leverage their commission dollars to realize a more meaningful approach to their portfolio management. By doing so, NAI Robert Lynn clients benefit from cost savings, dedicated manpower, technology, expertise, local market expertise and a long-term fiduciary partner guarding their best interests.
Denton strives to co-build the real estate solution with each client. This collaborative approach helps both clients and NAI determine which resources are best suited to dedicate to their real estate process, enabling their facilities to better support their operational and financial objectives.
Services Denton's clients commonly benefit from are:
• Strategic Planning
• Standardized Real Estate Policies & Procedures
• Lease Administration & Portfolio Management
• Transaction Management/Brokerage
• Financial Analysis
• Economic Incentive Negotiations
• Project/Construction Management
• Local Market Expertise
Whether serving as an extension to a client's internal real estate staff or establishing a centralized approach to managing their real estate process, Denton works to ensure that NAI Robert Lynn resources are dedicated to supporting a client's facility needs and the execution of their core business interests.
Background & Experience
Since 2001 Denton has received a number of national client engagements and preferred provider relationships. Through the offices of NAI Robert Lynn we currently serve over 20 corporations in this capacity, including:
Dayton Superior, Kintetsu, Sherwin Williams, Liquidity Services, Premium Waters, Baumman Springs, Americredit, Aegis Communications, Noah Corporation, East Penn Manufacturing, Fast Signs, Etc.
Serving in this portfolio management capacity, Denton provides real estate expertise spanning that of office, industrial and land transactions, site selection, economic incentive negotiations, build-to-suits/design builds, construction management and sale leaseback investment sales.
Professional Associations & Designations
NAI Global Elite Top Performer 2009 - 2011 CoStar Power Broker NAI Corporate Services Council North Texas Commercial Association of Realtors (NTCAR) Real Estate License; Texas Real Estate Commission
Transaction History
Dayton Superior - Exclusive Corporate Services Kintetsu - Exclusive Corporate Services Noah Corporation - Exclusive Corporate Services Sherwin Williams - Preferred Provider East Penn Manufacturing - Preferred Provider Bridge Terminal Transport - Mulit-Market Build to Suits Frozen Food Express - Preferred Provider Maersk, Inc. - Construction Management Southeast Lineman Training Centers - Build to Suits