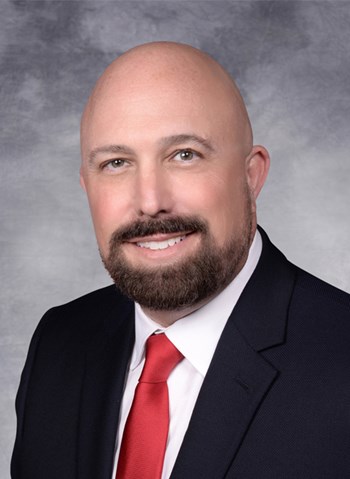 Specialties
Industrial & Office Sales and Leasing, and National Triple Net Investment Sales
Scope of Experience
Matt Ehrlich operates out of NAI Capital's corporate headquarters office in Encino as an Executive Vice President. He is involved in the sales and leasing of commercial real estate, specifically industrial and office space, with over fourteen years of experience. Matt has represented the City of Los Angeles, a multi-billion-dollar health care provider, and other major corporations helping them negotiate, navigate, and complete a variety of complex real estate transactions. Mr. Ehrlich also specializes in working with high net worth investors purchasing fully leased Triple Net investment properties throughout the country. Mr. Ehrlich represents buyers, sellers, investors, landlords and tenants with their commercial real estate needs. Mr. Ehrlich uses cutting-edge technology to match detailed client preferences with emerging real estate opportunities throughout the United States, including off-market opportunities. Mr. Ehrlich has engendered the loyalty of his client base because he provides exacting attention to detail, communication, follow-through, and creative problem solving with keen insight into his clients' businesses.
Background & Experience
Prior to joining NAI Capital, Matt Ehrlich was Commercial Director for KW Commercial in Calabasas, where he was involved in sales and leasing of industrial and office properties. Prior to that, he was Account Manager for Dynamic Research Group where he developed business and marketing strategies for his clients, and used his skills to build strategic client relationships. Matt's diverse background and extensive experience gives him a holistic perspective to help address his clients' needs. He is adept at putting together creative deals that address financial and operational issues.
Education
Matt Ehrlich graduated from California State University, Northridge with a Bachelor of Arts degree in Psychology.
Professional Associations & Designations
American Industrial Real Estate Association (AIR), Greater San Fernando Valley Chamber of Commerce, Southland Regional Association of Realtors®
Transaction History
Mr. Ehrlich negotiated a twelve year lease of 25,977 square feet on behalf of Providence St. Joseph Health. Providence's newest facility at the Wateridge campus at 5100 West Goldleaf Circle in Los Angeles.
10 year lease of 9,000 square feet to Excel Dental laboratories
20300 Ventura Blvd. - 10 year lease/2,500 square feet of Chiropractic space - Sanders Chiropractic APC
Sale of 26308 Spirit Court (44,944 square feet)
Purchase of Wells Fargo bank, fully leased NNN investment, Houston, Texas
Purchase of Verizon/Chipotle, fully leased NNN investment, Syracuse, New York
Sale of 6 buildings (Portfolio Sale) Oxnard (430,000 square feet)
Sale of 16509 Saticoy (14,000 square feet)
Purchase of 14932 Delano Street (8,000 square foot building)
Accolades:
NAI Capital, Capital Club top earners club Silver level 2016, Capital Club top earners Gold level, 2018 & 2019
Strategic Clients
• City of Los Angeles • Providence Health Systems • HBO • Rexford Industrial - Southern California • Greater San Fernando Valley Chamber of Commerce • American Home Patient • Armorcast • Jeffree Star Cosmetics • Excel Dental Studios • Encino Cosmetic Dental Group • Dr. Sadie J. Sanders Chiropractic APC • Boulevard Pediatrics • Solar City • Servpro • Western Bagel • Lau Enterprises • Carte du Vin • Studio City Rentals • Hollywood Event Rentals • 20th Century Props