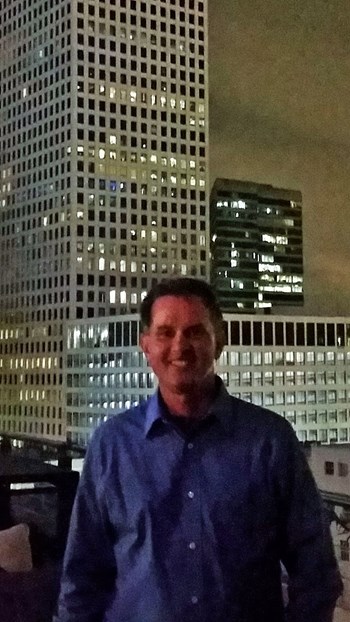 Specialties
Food & Beverage, Restaurant, & Quick Service Restaurant (QSR) Sales & Leasing.
Background & Experience
Mark understands the fundamentals of commercial real estate, & merges that understanding with his environmental background including asbestos inspections, lead in water sampling, & environmental site assessments or pre-property transfer audits, & his food safety background including food safety auditing, compliance, inspection, training, & more. Also, as a Louisiana Department of Insurance licensee, Mark understands the insurance needs of restaurateurs. Together, Mark presents balanced skill sets to his commercial real estate clients involved in the leasing, selling, or purchasing of a food &/or beverage establishment &/or restaurant.
Education
B. S. Environmental Science, McNeese State University
Additional B.S. Chemical Engineering, M. S. Environmental Science, & M. B. A. studies
Texas Tech University's, Capital Real Estate Training Center's Property Inspections
Texas A & M University's Texas Engineering Extension Service (TEEX) RCRA Hazardous Waste Management; Asbestos Inspections, & Phase One Environmental Site Assessments
Professional Associations & Designations
Realtor Association of Acadiana
Louisiana Realtors
National Association of Realtors
Louisiana Restaurant Association
National Environmental Health Association (NEHA)
NEHA Certified Professional – Food Safety (CP-FS)
NEHA Hazard Analysis & Critical Control Point (HACCP) Manager
Certified ServSafe Instructor & Registered ServSafe Exam Proctor
ServSafe Food Protection Manager
ServSafe Alcohol
Safe Quality Food (SQF) Practitioner
Department of Insurance State of Louisiana Health & Accident, Life, Property & Casualty, & Variable Annuity Producer Licenses (License NO. 555923)